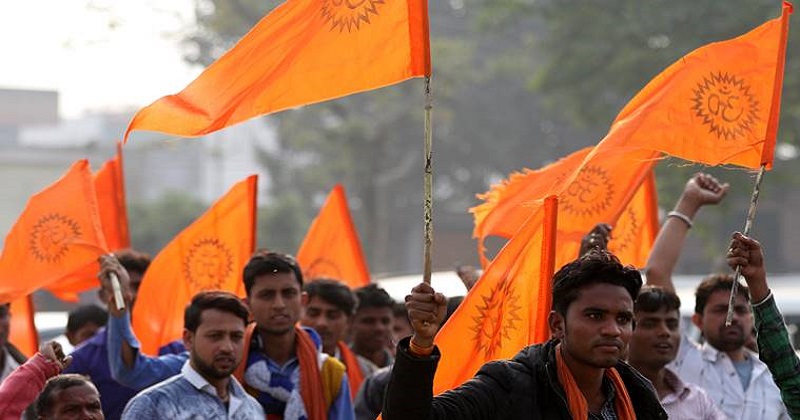 The Vishwa Hindu Parishad (VHP) on Sunday organised a Dharma Sabha in Uttar Pradesh's Ayodhya, where Hindu seers were likely to describe their stand and strategy for the construction of a grand Ram Mandir. Meanwhile, Shiv Sena chief Uddhav Thackeray along with his wife Rashmi and son Aaditya did darshan of Ram Lalla this morning. He will proceed back to Maharashtra later today.
Serious security lapse in Ayodhya as a crowd equipped with weapons are permitted close to Dharma Sabha's venue in Ayodhya. Times Now reported that some men are carrying rods, sticks, katars and swords outside the Sabha venue. Albeit the group leader alleges that the weapons are just for optics, yet it raises serious questions on the preparedness of the UP Police.
In order to avert any untoward incident, the Uttar Pradesh administration has taken over Ayodhya. The VHP-organised Dharma Sabha is likely to commence at 11 am. On Saturday, 17,680 people visited Ram Lalla.