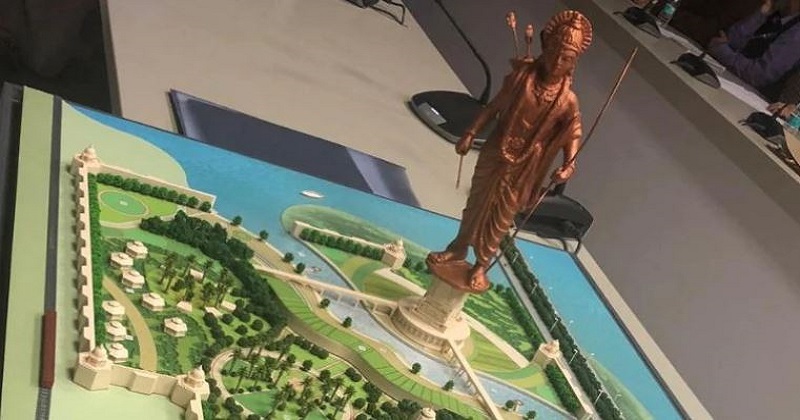 Statue of Unity had created quite a lot of questions about whether India should be spending so much on a statue. But putting all such debates off, the statue has proved itself to be a money-spinning machine collecting over Rs 2.1 crores in two weeks through the sale of tickets. Now the government of Uttar Pradesh has unveiled the first look of the bronze statue of Lord Ram to be installed in Ayodhya. The statue would be 221-metre tall, making it the world's tallest structure.
Uttar Pradesh government on Saturday night raced to announce key details of the Ram statue it plans to build on the banks of the Sarayu river. The statue is expected to measure 221 metres – topping even the famed Statue of Unity in Gujarat.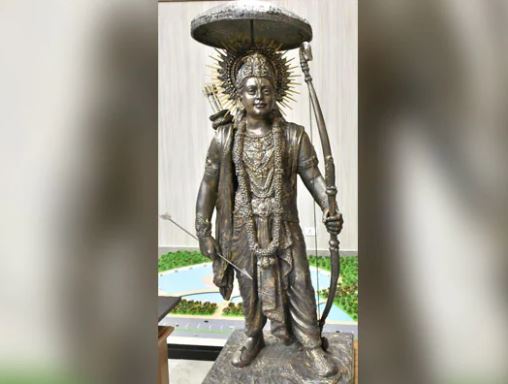 The Yogi Adityanath government had last year announced that it would construct a Ram statue in Ayodhya as part of the "Navya Ayodhya" scheme of the UP Tourism Department to develop the town as a tourist hub.
This is not the only Ram statue the BJP government is planning in UP. The government has also announced that it would build a statue of Lord Ram at Shringverpur, a site near Allahabad revered by Nishads. They are a riverine Most-Backward Caste.
The state government said in a press release that the statue would be made of bronze. It is likely to be built on the banks of Sarayu river in Ayodhya.