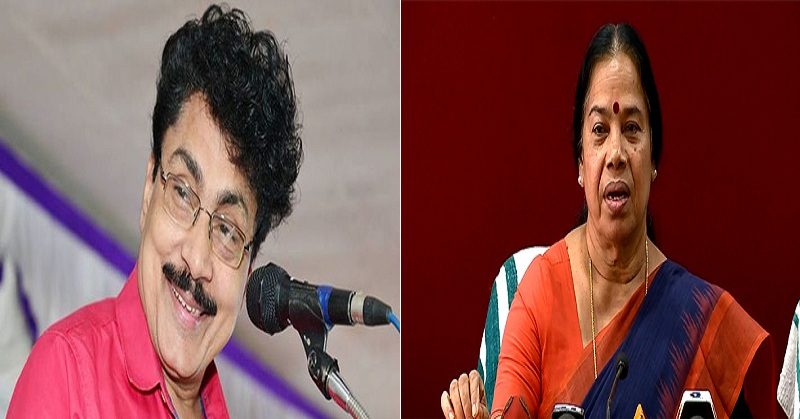 The CPI(M) on Monday has suspended MLA PK Sasi for six months over the complaint of sexual harassment filed against him by a party colleague. The complainant, a DYFI leader, had accused PK Sasi of sexually harassing her, calling her up often and speaking to her in an innuendo-laden tone.
"Action against Sasi is a warning for all on how to behave with girls. A strong action was taken against Sasi. The party has not accepted the factionalism alleged by Sasi," Inquiry Commission member P K Sreemathy said on Monday.
But inquiry commission member A K Balan was not ready respond more on the matter.
"The party inquiry was carried out based on the complaint lodged by a woman DYFI member. It proved that Sasi behaved in a manner that one would not expect from a leader. That is why action was taken. But a person cannot be kept outside the party for life in the name of a mistake. We should give him opportunity to correct his mistake. Only CPM can take such an action. The inquiry was started even before we got instruction from the Central Committee," Sreemathy added.
Sasi was suspended for six months from the primary membership of the party after pointing out that the girl's sexual harassment charges could not be proved but Sasi's misbehaviour over phone is a punishable offence. While the woman is content over the action taken, Sasi said he was whole-heatedly accepting the party action.