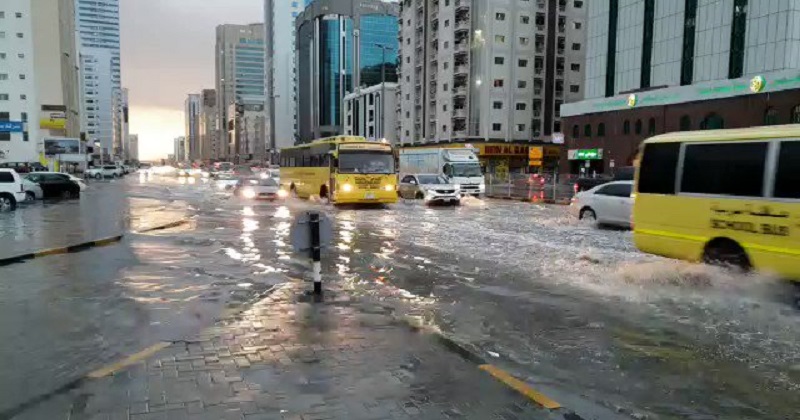 Thunderstorms with very strong winds continued to lash UAE on Monday morning. Strong winds, lightning and thunder have been reported across Dubai and Sharjah.
Weather conditions are likely to continue across Dubai, Abu Dhabi and Sharjah, according to the National Centre of Meteorology (NCM). Temperatures are expected to continue to decrease throughout, with cloud cover lessening by the end of the day.
— ?????? ?????? ??????? (@NCMS_media) November 26, 2018
Plenty of people gave sightings of veering vehicles, flying billboards and uprooted trees on Sunday. Strong winds had uprooted a tree in Garhoud Park. Motorists complained of strong winds pushing against their vehicles, resulting in some almost losing control over them.
A senior meteorologist at the NCM, Sufian Farrah, said these conditions will continue today. There will be a "substantial decrease" in the temperature, with the lowest reaching 20°C and highest 27°C. On Sunday, the highest temperature recorded was 36°C.