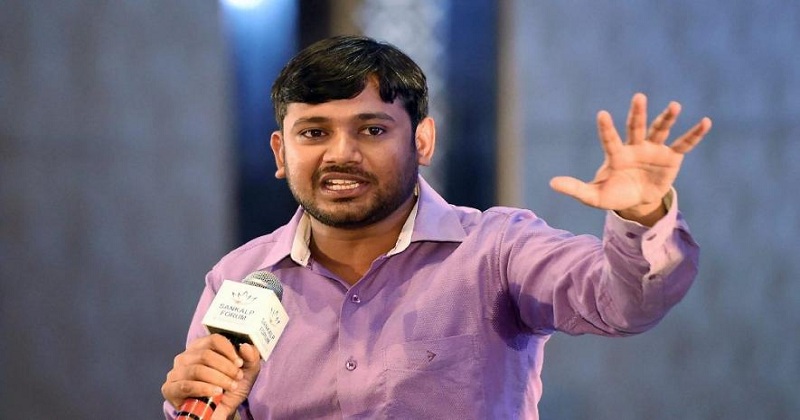 Communist Party of India's national council member and former Jawaharlal Nehru University's students union president Kanhaiya Kumar, who was present for a rally held at Dadar's Chaityabhoomi on the eve of Constitution Day, launched a scathing attack against Prime Minister Narendra Modi.
Earlier in the day, Kumar had also addressed a similar gathering staged by 14 youth outfits for "saving the Constitution". These included the youth wings of both the Congress and the Nationalist Congress Party in the state, who were spearheading the rally.
"Modiji Mann ki Baat karte hain, par bhook aur kaam ki baat nahin karte. (PM Modi does Maan ki Baat, but he does not talk about hunger and work)," said Kumar, while addressing the youth workers rally.
He fired another barb at the second gathering. "Ram ki chinta se jyaada, sarkar ko apke kaam ki chinta honi chahiye.
(More than the Ram temple issue, the government should be more worried about ensuring jobs to people)." He added, "We do not elect governments to build temples, but to construct schools, hospitals, eradicate poverty, and give jobs."
While accusing the Modi government of "systematically trampling upon" academic institutions and democratic conventions, Kumar took a dig at Modi. "Modiji rote bahut hain. (PM Modi often gets emotional during his speeches). I am planning to write to Oscar Award organisers to consider our Prime Minister's entry for the best actor's award," he said.
He also targeted the government over the ongoing controversy within the Central Bureau of Investigation, and the government's stand off with the Reserve Bank of India (RBI). "The PM says demonetisation unearthed Rs 3 lakh crore worth of black money, but the RBI has indicated nothing of that sort. He (the PM) is telling a lie," said Kumar.