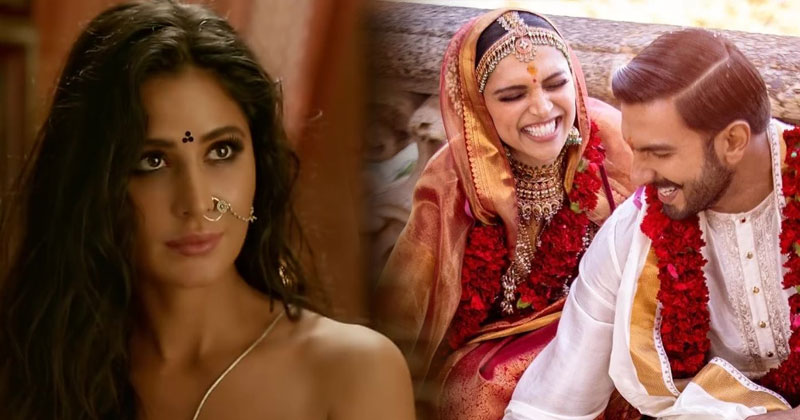 During her appearance on Koffee With Karan, Katrina Kaif said that she was looking forward to an invitation to Deepika Padukone and Ranveer Singh's wedding but she wasn't sure if she would be invited.
Invitations have gone out and the whos-who of B-Town are expected to turn up for the function. Interestingly, Katrina Kaif will be present as well.
For the uninitiated, Deepika and Katrina have reportedly shared cold vibes, as they have both dated Ranbir Kapoor at one point in their lives. Clearly, Deepika is determined to let bygones be bygones and bury the hatchet.
The source also added that Deepika and Ranveer are also sending text messages to their colleagues and close friends. "While the actress (Deepika) did not send a text to Katrina, Ranveer ensured that he did," the source was quoted as saying. Not just Katrina, but other Bollywood celebrities have also received the invitations a few days ago and Deepika and Ranveer re making sure that they text them personally as well to join their celebrations."