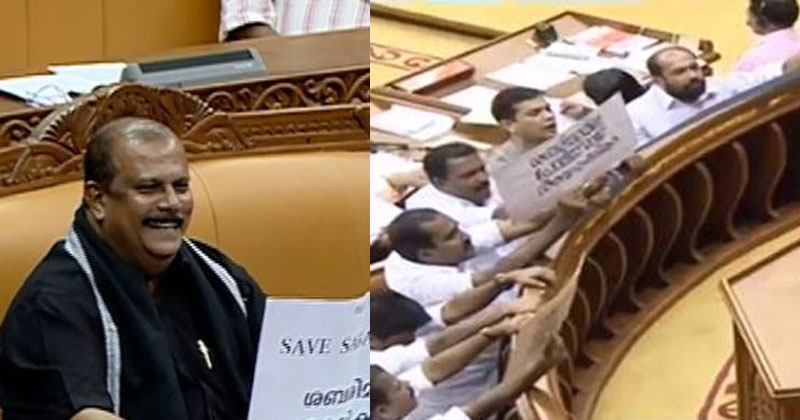 The 13th session of the Kerala Assembly began on Tuesday and on the 2nd day the session began with the Opposition creating uproar to amass the Sabarimala issue. Lawmakers enter assembly hall with banners and placards.
PC George MLA and BJP member O Rajagopal were wearing black clothes to protest the restrictions at Sabarimala. The two had earlier decided to work together on the Sabarimala issue. The opposition engaged in sloganeering and wanted the police raj and CPIM's dirty politics to end. The Chief Minister continued to reply in the Question Hour amid protests.
The Opposition started shouting slogans raising the Sabarimala issue during the Question Hour. They demanded to remove the restrictions enforced at Sabarimala. The opposition brought banners along with them seeking to lift the restrictions in the hill shrine.
Due to the continous uproar in the assembly speaker suspended session.