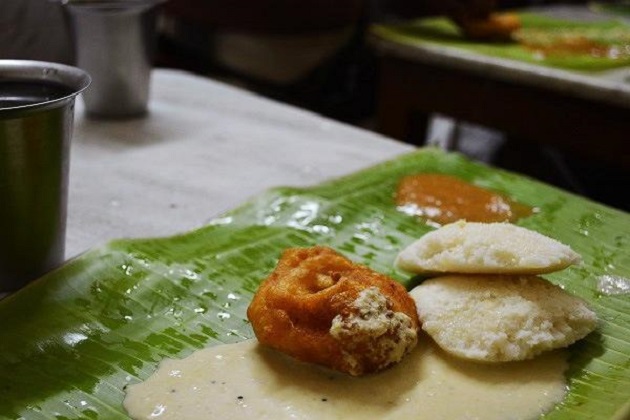 The city of Chennai is always a foodies paradise. It caters to all's tastebuds. The city is renowned for its street foods, high end restaurents  and traditional restaurents.
In due recognition of its diversity, People for the Ethical Treatment of Animals(PETA) has awarded Chennai India's 'Most Vegan Friendly City' The  commemoration by the international body comes as part of its World Vegan Month
celebrations in November.
PETA India is honouring this special city for its wealth of cruelty-free  clothing and food options and encouraging all residents and visitors to take  full advantage of them." Providing a list of vegan-friendly eateries and  stores in the city, PETA also appreciated the emergence of vegan social scenes such as Tamil Vegan Movement as well as Vegans of Chennai as well.
Chennai Corporation Commissioner D Karthikeyan has been presented with a letter and a certificate to this effect by PETA India.
PETA, the global animal rights organization, has said that vegans are less prone to heart disease, strokes, diabetes, cancer, and obesity than meat- eaters are – and they have a smaller carbon footprint, as raising animals for food is one of the largest sources of the greenhouse-gas emissions that have been linked to climate change.