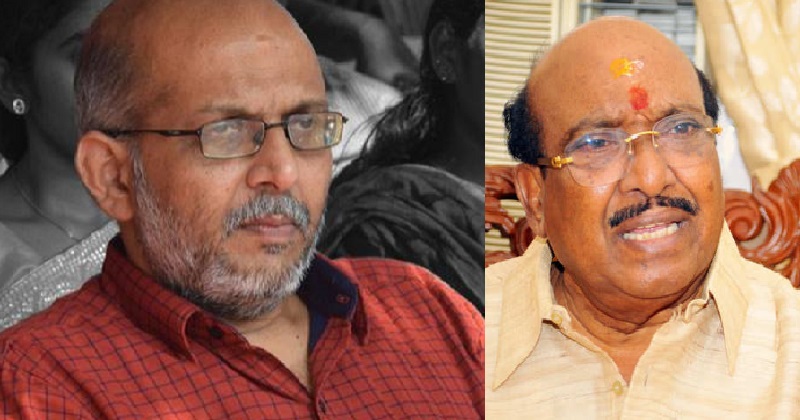 To defend the mass protest of devotees on Sabarimala issue, the government will form a 'Woman wall' on January 1. The decision came after the Chief minister's meeting with the representatives of social organizations. The move was met with mass criticisms as people largely saw it as a weakness of the government's part that they were not able to implement the S.C verdict.
Now political analyst Advocate Jayasankar has come out taking a sarcastic dig at Vellapally Natesan who was a part of the so-called 'Renaissance' leaders who took part in the discussion of C.M with social organisations. Here is a translation of his Fb post and as usual it is replete with sarcasm and irony:
Kerala Govt has decided to make a women-wall to reinforce the Renaissance values on the new year. The order will soon be issued.

This revolutionary idea came through the discussion of social organisations which was held on December 1. All organizations which hold on to the Renaissance values were invited to the meeting but some of them preferred to stay away. But the idea of Women wall was generally accepted.

Vellapally Natesan was selected as the chairman of the committee. A decision was also taken to freeze the investigation of the cases in which he is a culprit. Party paper, channel or student-youth organizations are not supposed to call him a liquor seller anymore. Instead, they should call him as a Renaissance leader.

The whole expense of women wall will be taken from Treasury. The money earmarked for flood relief works could well be transferred for this.

Renaissance cannot be limited to the Hindu community alone. The cooperation of Muslim, Christian and Parsi brothers are expected.
Jayasankar ends the post by saying that the cooperation of one and all are required to make this women wall a success and says that after the Berlin wall, it's our women wall.
As one can understand, Jayasankars words are rooted in irony and are intended to make fun of the leaders all the literal meaning would convey a different sense. Here is his original Fb post.