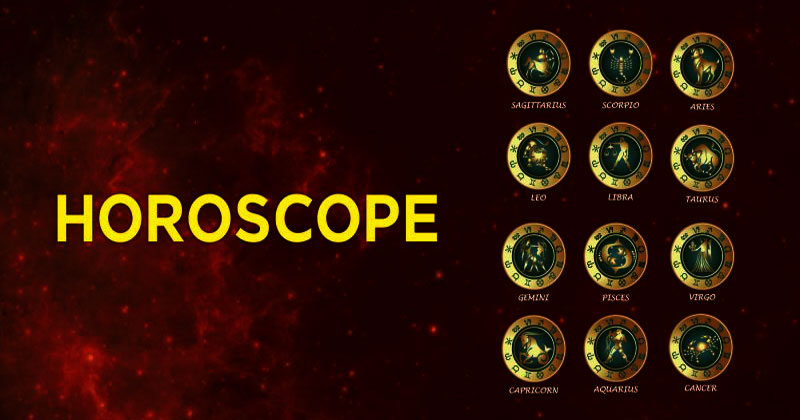 Check out the horoscope predictions on our website!
Aries
Today, you may receive some kind of material support from family. It is probably for a wise cause, so be sure to use it accordingly, says Ganesha. You may spend the evening with those very loved ones who have supported you.
Taurus
Ganesha promises you a bright, eventful day ahead. The day is likely to commence with a series of important meetings and conferences. Later, you will be motivated to take up something extraordinary, something challenging and rewarding. You are assured of success in whatever you take up this day. Good news is expected from some friend abroad sometime in the evening. The day is full of positivity and promise. Make the best of it.
Gemini
A hectic day at the home-front awaits you. You will spend your entire time taking care of household matters and projects. You will only be able to succesfully pay attention to your work post noon, says Ganesha.
Cancer
Ganesha counsels you to peruse thoughtfully before signing any document. As it is a day of financial loss, handle middlemen and agents deftly. New tempting offers are seen on the job front. So you may accept a new job.
Leo
The day may start off on a sour note. You will want to accomplish a lot of things, however, you will not achieve desired results. The later half of the day is better suited for all your work-related pursuits, and you will be able to make much better progress, says Ganesha.
Virgo
Today it will be family responsibilities that will dominate the day. Juniors will offer you a lot of help, but you must remember that what you seek is valuable and that it will demand a lot of effort from you. Ganesha advises you to be careful of people in general.
Libra
Ganesha says you will think twice before spending today. You shall try to save your money by bargaining too. The afternoon is an auspicious time to propose to your loved one for marriage. Today is the day you shall experience love and closeness with your partner. Ganeshji sends you his best wishes
Scorpio
A one to one conversation with your partner or spouse may leave you happy. In short, marital bliss is on the cards today. To come closer to each other, you may even think of a getaway or plan a long vacation with each other. Your cheerful nature would keep you going throughout the day and even help you to sort out small issues.
Sagittarius
It's raining money, literally as your bank accounts swell. When it comes to financial security, now, you are a happy man. However, Ganesha advises you to stay away from pessimistic people who may adversely affect your future.
Capricorn
Most of us have an idol from whom derive motivation and inspiration. Today, you will find your idol and get inspired to perform better. During the later part of the day, you get into a war of words with somebody. Avoid this, otherwise, you may have to face some legal consequences, warns Ganesha. Also, it can hurt your career prospects.
Aquarius
Financially, you are on a stable ground today, so make the most of it. You will give a tough fight to your competitors, and leave them far behind in the race as not many can beat you in your own game. Beware of those green-eyed people around, alerts Ganesha, as they are waiting for you to make a mistake and get off the track.
Pisces
Other people will have high expectations of you. You will be required to co-operate with others and give your co-workers more of your time that is their due. However, your co-workers will also reciprocate in equal measure when the need arises. You will be determined to complete all your projects on time. Your thinking will be progressive today, and hence your day will be productive, says Ganesha.