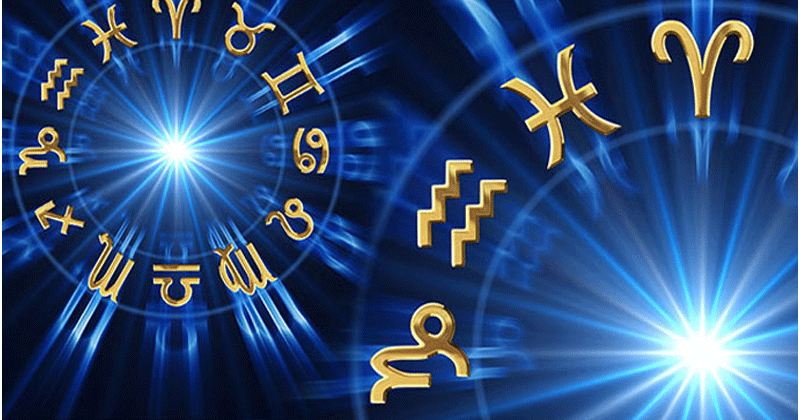 Aries
Today, you may set out to please your beloved, and maybe even woo him/her all over again. There may be a bit of dissatisfaction regarding friends and relatives, but you can look forward to partying and new friendships this evening, says Ganesha.
Taurus
It is highly unlikely that you will be emotional and sentimental today, predicts Ganesha. Adopt a laid-back attitude towards life to feel at ease. Public servants will have encouraging and affirmative results in their efforts. Your competency will be put to test at the workplace.
Gemini
You will be in the mood to spend the day doing the things that you really love. You will consider helping people in need and will be in a generous mood. Your charitable bent of mind will bring you elevated social status and improved self-esteem, says Ganesha.
Cancer
You may face unwanted events and circumstances. As a result, you will feel sad. yet you will wriggle out of it with your efficiency. Put in efforts in studies, says Ganesha. remember that in success destiny is one per cent and effort 99 per cent.
Leo
You will spend an enjoyable day with your favourite relatives and friends. In the office also, you will be afforded rare co-operation from all your colleagues. Financial gains are indicated. It is a good time for lovers, who will experience an intimate bond with their partners, says Ganesha.
Virgo
Logic as well as emotions will hold sway in your relationships today. Emotionally you will feel a little confused and will swing between your feelings and what is actually expected of you. However, finally, you will pay more heed to your inner voice rather than depending on the views of others. Ganesha says your gut feelings are very strong.
Libra
Ganesha says that you will be more careful about your outward appearance and will try to enhance it further. Towards the evening you may impress people around you when you attend a social function. Those of you who are single can put forth a marriage proposal to their beloved today and it will be accepted. Those of you who are married may have a joyous and happy married life.
Scorpio
Your stars indicate splurging of money today. And this time, you do it for your near and dear ones. After all, what is money without friends and family? You may even go out of your way to make them happy by entertaining them with outings and celebrations.
Sagittarius
Staying away from home, for a long business trip may be painful. But, when you strike great deals, it's worth it. Besides good returns from business, Ganesha also has many other surprises in store for you. Be hopeful!
Capricorn
Celebrations are in the offing and all the near and dear ones are invited to the party. Today, you will enjoy yourself to the fullest, feels Ganesha. You will get the desired profits in the business irrespective of how hard you have worked to achieve them. Realty seems a good investment option for you. With cooperative bosses and supportive colleagues, today is a good day for professionals as well.
Aquarius
Today will be about pleasure and pain! Plumbing, cleaning, grocery shopping, cooking… you can expect anything to weigh you down. Later, you can relax in a hot soak by candlelight, or unwind with a soothing aromatic massage. Ganesha says you'll be grateful for the pleasures only after the pain.
Pisces
You will work hard to organize your day to day routine but due to the ill alignment of the planets you will not be able to sort things out successfully today. Ganesha advises you to be patient and let things be as they are but also to hold on to the sentiments of change. You may feel like giving up on things but ensure that you don't give up on your rights.