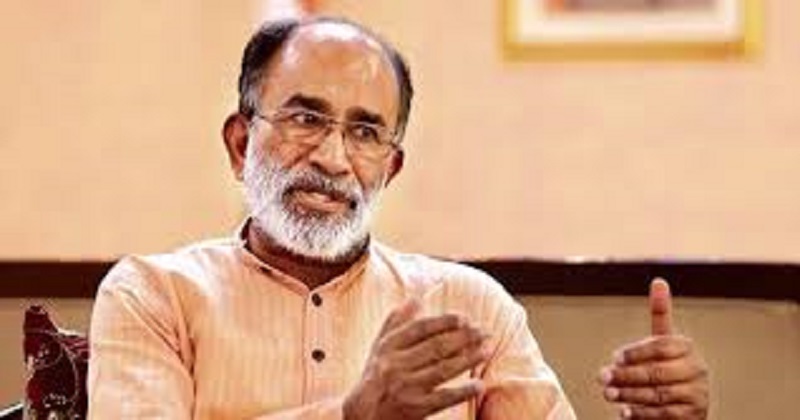 Alphonse Kannanthanam's wife and Kannanthanam himself have been a popular target for cyber trolls. It all started with his wife's candid response to the news of her husband being offered a position at the centre. His wife Sheela Kannanthanam's response to a media, given under the impression that the camera was off had become the new meme.
She had said "Malayalam ayath kond oru relaxation und" which roughly translates to 'its such a relaxation that the interview is in Malayalam' because she had to give many English interviews. Soon 'relaxation' became the buzzword, but it seems Alphons Kannanthanam is not bothered by the trolls.
In fact, he went as far as to providing trollers with a new material to use. His latest Facebook post has a picture with him and his wife and his wife holding onto an AK 47 gun. The caption says "From Army EXPO: A relaxation with a real AK-47". Check out his Facebook post.