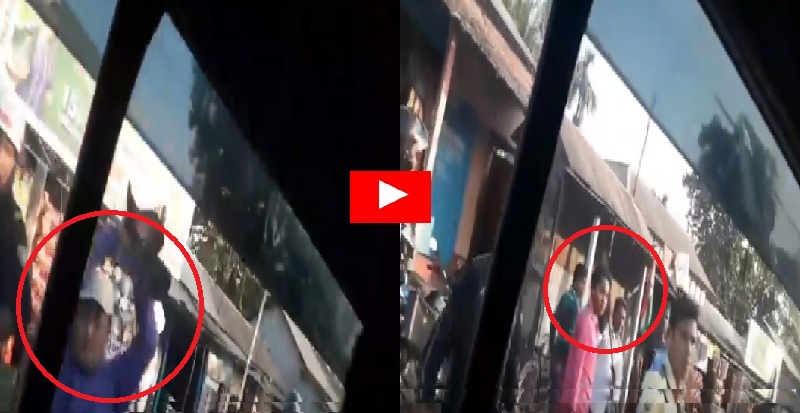 BJP Bengal president Dilip Ghosh's convoy was reportedly attacked by TMC workers on Thursday ahead of BJP's proposed Rath Yatra in Cooch Behar district. The ransacking of the BJP state chief's vehicle was carried out in front of police which stayed a mute spectator throughout the act. As per latest reports, Dilip Ghosh escaped unhurt from the attack. The attack has come just a day before when BJP national president Amit Shah was supposed to flag off Gantantra Bachao Yatra in the district.
It is sad & unbelievable when violence mars the Holy Land of Thakur Panchanan Barma.On our way to this shrine,TMC goons attacked us shamelessly wrecking and breaking our vehicles.Desperation of TMC to stop us & Yatra by all ruthless means is so evident in their acts of violence. pic.twitter.com/0fqlk0EFxx

— Dilip Ghosh (@DilipGhoshBJP) December 6, 2018
The video footage shared by Dilip Ghosh himself on his Twitter handle showed several people with their faces covered attacking the convoy of Dilip Ghosh with iron rods and sticks. Reportedly, the incident took place at Mathabhanga area of Cooch Behar district. By the time Dilip Ghosh managed to escape the attack, his vehicles had endured severe damage with windshields and side glasses of his car broken.
"The TMC is trying its best to disrupt our Rath Yatra. At Sitai crossing, some TMC backed goons attacked our convoy and seven vehicles have been damaged. The entire incident took place in the presence of the police. This is nothing new as this is probably the tenth time my convoy came under such an attack. Many of our workers have been injured," said Dilip Ghosh after the incident.