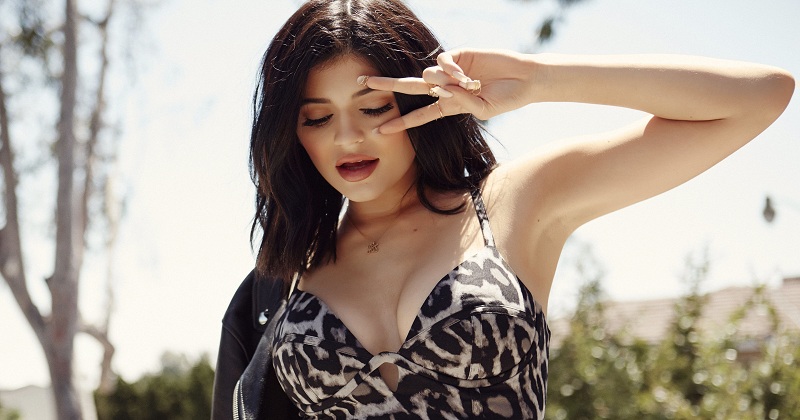 YouTube released the list of top 10 videos across the globe and desi boy Amit Bhadana managed to get in the top layer.
This year, India danced their hearts out to Drake, fell in love with Grandpa Kitchen's Chicken Biryani Recipe, laughed at the raw humour of our new comedy kings, enjoyed peppy Bollywood music, learnt the trendiest beauty hack, used waste to create art, and watched the most sought after movie trailers.
But one look at the global top 10 on this video list and one realises that 2018 was the year of celebrities. In February, Kylie Jenner surprised the world with "To Our Daughter," an 11-minute film detailing her pregnancy and the birth of baby Stormi. The video was released during Super Bowl game — a coveted spot saved for advertisements and movie trailers. The video was watched over 53 million times on its way to becoming YouTube's global #1 Top Trending Video of 2018.
Global list – 
1. Kylie Jenner -To Our Daughter.
2. Dude Perfect – Real Life Trick Shots 2
3. Liza Koshy and David Dobrik – We Broke Up.
4. Mason Ramsey – Walmart Yodeling Kid
5. AsapSCIENCE – 'Do You Hear 'Yanny' or 'Laurel'? Solved With Science
6. FIFA TV – Portugal v Spain during 2018 FIFA World Cup Russia
7. Primitive Survival Tool – Build Swimming Pool Around Underground House
8. YouTube Originals – Cobra Kai's Episode 1
9. Amit Bhadana – Behan Bhai Ki School Life
10. KhangProFilm – Lâm Ch?n Khang: Ng??i Trong Giang H? Ph?n 6
Top Indian creators of 2018 – 
1. Amit Bhadana – 11.8 Million – Comedy
2. BB Ki Vines – 11.2 Million -Comedy
3. Technical Guruji – 10.4 Million – Technology
4. Sandeep Maheshwari – 8.8 Million – Motivational
5. Ashish Chanchlani – 8.1 Million – Comedy
6. TS Madaan – -6.4Million – Motivational
7. Nisha Madhulika – 5.9 Million – Food
8. Vivek Bindra – 5.7 Million – Motivational
9. Sanam – 5 Million – Music
10. Vidya Vox – 4.9 Million – Music
YouTube stars  Liza Koshy and David Dobrik's breakup announcement video is another marker of the impact of the celeb culture in real life. The Brangelina of YouTube, as Kevin Allocca, head of culture and trends at YouTube, calls them, released this video in June 2018 and in first 24 hours it had gathered 14 million views. Combined, the now broken up couple has 2.5 billion views so far.
Topping the Indian creator's list is comedian Amit Bhadana who has over 11.8 million followers on YouTube. His video 'Behen Bhai Ki School Life' propelled him to #9 spot on the global list.