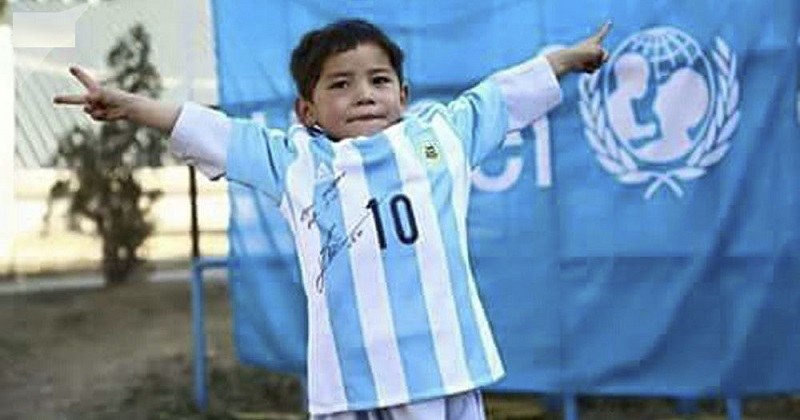 Murtaza Ahmadi, ha grabbed all the eyeballs worldwide after he was photographed wearing a homemade Messi shirt, fashioned out of a plastic bag. Murtaza who is 7 now had met his sports hero in Qatar. But now it seems the 'little messi' will have to leave his home as Taliban has threatened them.
His family say they have now abandoned their home in Afghanistan, after receiving threats from the Taliban.They were living in the south-eastern Ghazni province – which militants have been targeting – and have escaped to the capital, Kabul.
Post Murtaza's meeting with Messi, the family was asked for money since there was a perception that they had become reach.
"Local strongmen were calling and saying, 'You have become rich, pay the money you have received from Messi or we will take your son'," said his mother Shafiqa. "We couldn't take any of our belongings, we left only with our lives," she said, her face half hidden by a scarf.
The family feared the worst when a Taliban offensive brought fighting towards their home. They left when they heard gunshots.
Murtaza's family are part of the Shia-denominated Hazara ethnic group, which has been targeted by the Sunni Taliban. The Ghazni area remains under state control, but it is considered to be of strategic importance in the conflict between the government and the Taliban.