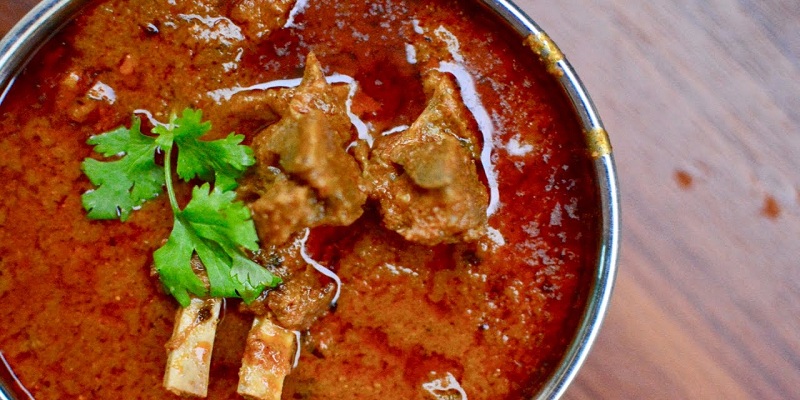 Gosht is a traditional mutton curry of Bohri cuisine and different versions of gosht curry is made in Northern part of India. Some very popular varieties are seen in Gujarat and surrounding areas. 'Gosht' in general, refers to juicy, tender meat that is slow cooked with authentic Indian spices and masalas. It is a mouth-watering gravy that tickles our taste buds for sure!
The hot spices like cumin seeds, ginger-garlic paste, green chilli paste, turmeric powder, chilli powder are added along with the fresh meat and gently cooked.
Make sure that the meat is cooked well and when it's soft and tender, add the curd mixture into it.
This must-try Gosht mutton curry tastes best with any type of Indian bread or rice.
Ingredients
500 gms. Mutton
1 cup Curd
250 gms. Onions
½ tsp. chilli powder
½ tsp. Turmeric powder
Salt to taste
1 tbsp. ginger-garlic paste
½ tsp. Green chilli paste
1 tsp. Cumin seeds
1 Tomato
2 tbsp. vegetable oil
1 tbsp. coriander leaves, chopped
How to Make Gosht (Mutton Curry)
Heat oil, add 1 tsp. cumin seeds, when it splutters, add meat and all the other ingredients except curd and onions, cook till done.
Slice onions, fry them till brown, add to the beaten curd.
When meat is tender, add the curd mixture, cook till oil comes up, serve garnished with chopped coriander leaves.