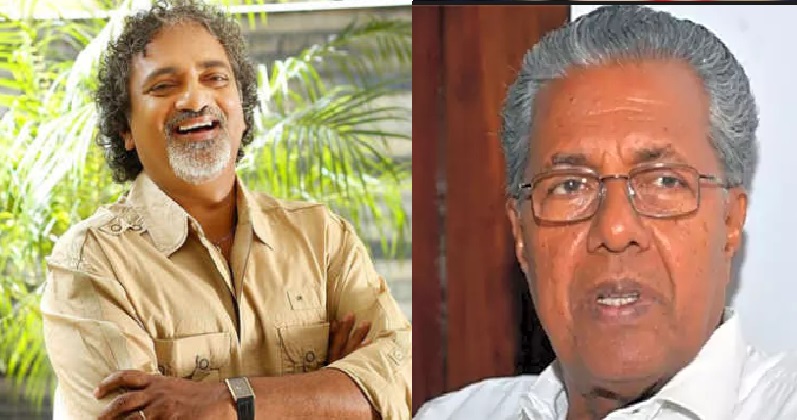 Actor Joy Mathew is not someone who minces his words. His observations are sharp and his words carry a sense of sarcastic humour. The actor director has now taken a dig at Kerala Government's decision to make a human chain of women on January 1.
Although it has been said that the Women wall is made to protect Renaissance values, it is quite evident that the shield is an attempt to defend protests on Sabarimala issue. Joy Mathew asks what exactly is the reason why the wall is made. Here is a translation of his Facebook post Titled "A doubt of a Kozhikode resident":
I have only one doubt to ask to the Master who builds the wall. Why exactly is this being built? Is it to say that women should not enter Sabarimala or to make them enter Sabarimala. Please answer in a single word but don't fumble.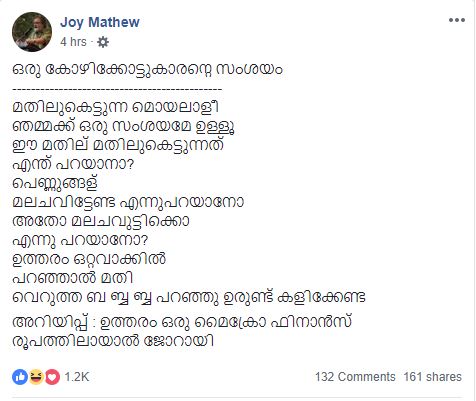 He ends the post by saying that it will be fun if the reply is in a 'micro finance' form, taking a dig at Vellapally Natesan.
The SNDP leader was a part of the discussions held between Govt and caste organisations and it is alleged that Natesan's association with Pinarayi is to ensure that he is not troubled by any legal proceedings against him in the microfinance cheating case.