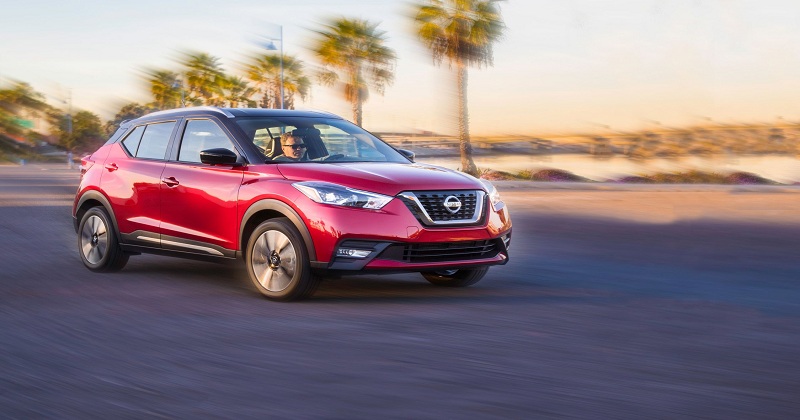 Nissan India has rolled out the first Kicks from its Chennai plant, and the SUV is currently slated to be launched in India in January 2019.
The India-spec Nissan Kicks will be a lot different from its European counterpart and various levels, right from the platform and dimensions to styling and features. In fact, the India-bound Nissan Kicks is based on the Terrano's B0 platform, unlike the Euro-spec model which employs the company's V platform, which also underpins the new-gen Micra hatchback.
The India-spec Nissan Kicks has been developed at the new Nissan Design Centre and the company has said that several of its inputs have been made specifically to suit the Indian market. In fact, compared to the Euro-spec Kicks, the model produced to India will get a roomier cabin and will get a bunch of technical features for connectivity that will be specific to our market. Although we still haven't got a chance to see the cabin, the interior design and styling are also expected to be slightly different compared to the global spec models.
Nissan has also said that the body of the new Nissan Kicks is built with a Graphene (Gravity-philic Energy Absorption) body structure, enabling it to absorb impact energy, making it safer for agile movement on Indian roads. Additionally, we also expect to see safety features like – dual airbags, ABS with EBD, seatbelt reminder as standard.