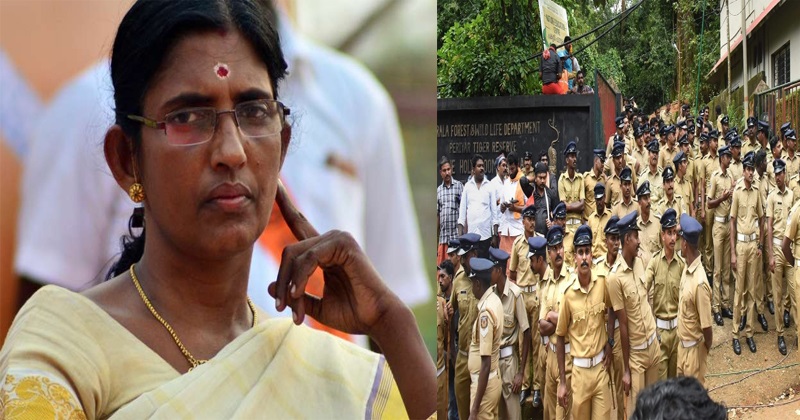 It is reported that action has been recommended against the S.P Sudarsanan who delayed the arrest of Hindu Aikya Vedi leader K.P Sasikala. I.G Vijay Sakare has demanded the action against S.P.  Sasikala had reached Marakkoottam on November 16th and sat in protest on being denied entry to the temple. The officer allegedly made some delay in the process. of arresting her
I.G has submitted a report to DGP explaining the situation. Based on this report, DGP might seek an explanation from S.P Sudarsanan.
Sasikala, who reached Marakkoottam had sat on the road in protest. But S.P had taken a stand that it is either officers from Pamba or Nilakkal station who should arrest Sasikala. The conflict of opinion between officers meant that the arrest was further delayed.