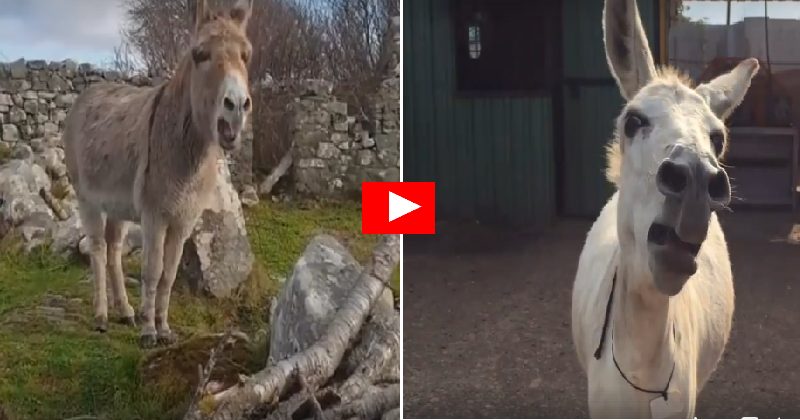 A female donkey named Emily has been rescued from Pune and she actually has singing cords. A video of the donkey has been uploaded on social media and you will actually have to see to believe it.
The female donkey Emily has become an internet sensation and apparently sings whenever she is the mood! RESQ Charitable Trust which is looking after Emily informed in a news report that the video has been watched several times on both Facebook and Instagram.
After countless comments and messages demanding that we no longer hide her talent from the world, RESQ diva #EmilyTheDonkey finally decides to give her fans what they want 😀 Watch this video to hear India's Singing Donkey, live in action!Want to support Emily at RESQ? Click here! www.resqct.org/sponsor-adopt/emilyPS: If you haven't heard Harriet (Ireland's singing donkey)'s original serenade yet, follow Martin Stanton on Facebook to watch the full video!*Video rights for Harriet's clip belong to Martin Stanton. Special thanks to The Dodo for sharing his gem of a video and helping the world see what amazing animals donkeys are!….#donkey #resq #resqct #rescuedonkey #emily #indiassingingdonkey #singingdonkey #harriet #galwaydonkey #donkeylove #irelandssingingdonkey #cute #animal #harrietthedonkey #rescueanimals #donkeys

Gepostet von RESQ CHARITABLE TRUST am Mittwoch, 21. November 2018
Another donkey that also managed to stir the internet with its singing skills was Harriet from Ireland. Harriet too is a melodious singer and has people coming around to visit and hear him sing.