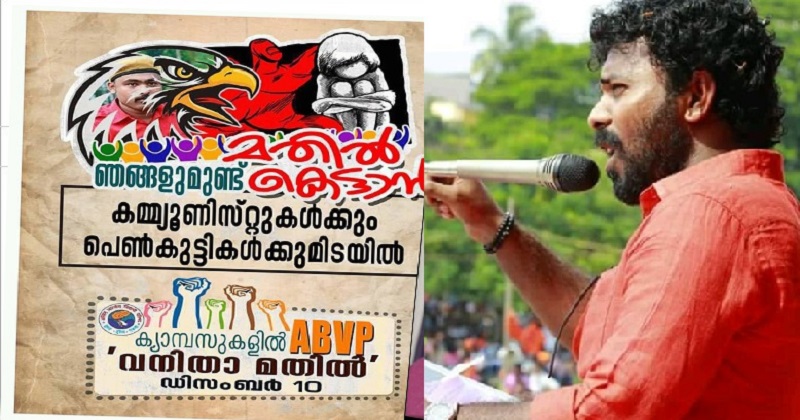 The left government is planning to raise a human chain of women on January 1 to protect the Renaissance values of Kerala. Although it has been explicitly stated that the women-wall has nothing to do with the issue of Sabarimala, people understand that the wall has everything to do with Sabarimala.
But criticisms have been raised against the wall from many corners since the Left partys' general attitude against crimes involving women has not been very promising. Now ABVP has seized the opportunity and is making a women wall of their own.
The wall will be raised as an action against the crimes against women with left leaders and members involved. "We too are going to build a wall, between communists and girls" is their slogan. The wall will be raised on December 10.
ABVP is planning to make the cases of P.K Sasi, Jeevanlal and Prassinikadavu gang rape a topic of discussion on campus. ABVP state secretary Syamraj said that it is necessary that the girls are shielded from the organisation that provides shelter to rapists and he requested everyone to be a part of the women wall.