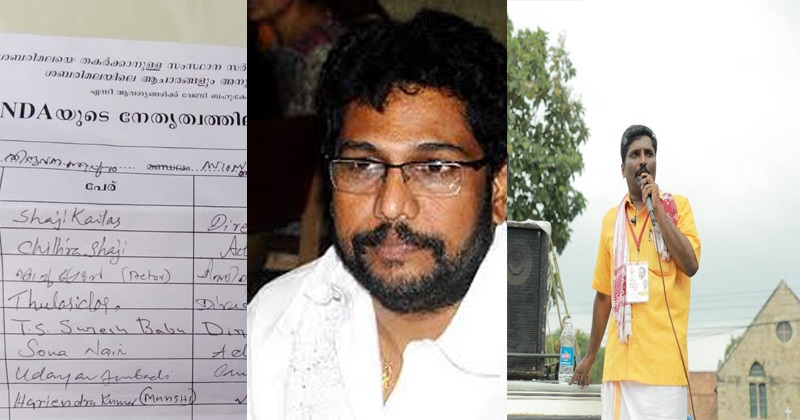 Thiruvananthapuram: Director Shaji Kailas had earlier said that he had not signed in the document made by NDA with demands of protecting the customs and rituals at Sabarimala. Following the director's denial, BJP Media cell coordinator Sandeep Vachaspathi has come out with evidence that proves Shaji's involvement. Sandeep has posted in Facebook, the document where both Shaji Kailas and his wife Chithra Kailas has signed it in support of NDA's initiative.
He opens his post with a dig at Shaji, taking the famous dialogue from the film Commissioner "Ormayundo ee mukham". Shaji Kailas was the director of Commissioner. Here is a translation of his Fb post:
"Do you remember this signature? You may have forgotten it. Will give you some clues.
Nemom Pushaparaj's daughter's marriage. Al Saj. Innova car. December 2 Sunday. Sabarimala. He ends the post by saying its not media cell and its cultural cell.
Here is his fb post.