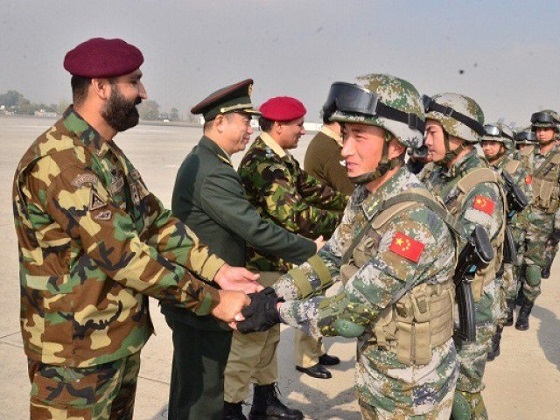 A contingent of Chinese Army arrived in Pakistan to take part in the sixth edition of a joint bilateral military training exercise.
The troops of the Special Service Group from both the armies will participate in the three-week long exercise 'Warrior –VI 2018'. This is the sixth joint exercise of the series as part of bilateral military cooperation between the two countries, it said.
The Army said the focus of the joint exercise was to share experiences in the field of counterterrorism operations and learn from each other. Pakistan regularly holds joint military maneuvers with different nations. A similar joint exercise featuring Russian and Pakistani troops was completed in the first week of November.