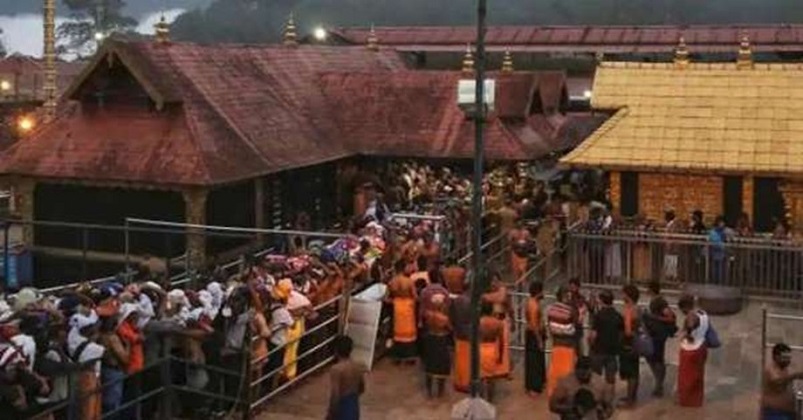 Long queues and packed crowds are back at the Sabarimala. Since the annual pilgrim season of Mandala-Makaravilakku has begun, today witnessed the biggest crowd of devotees. Both devotees from Kerala and other South Indian states are again coming to the temple.  The temple had witnessed a drastic dip in pilgrim arrivals in the initial weeks.
The lifting of restrictions imposed by police and ease in tension that had prevailed at the shrine, following protests against the implementation of the Supreme Court verdict, permitting women of all age groups, have triggered a high inflow of devotees after the initial lull. Unlike the previous years, the temple wore a deserted look for many days after it opened for the over two-month-long monthly pilgrim season on November 16. The number of devotees, who had offered prayers at the shrine, was just 28,717 on November 16, as per figures.
Over 61,000 pilgrims visited the hilltop temple on Friday alone. While the headcount was 79,306 on December 3, it was 61,037 on December 4 and 51,335 on December 5, as per the figures. Over 45,000 pilgrims had visited the Lord Ayyappa temple on December 6, the anniversary of the Babri Masjid demolition day, though there had been extra vigil and additional security arrangements at the temple complex.