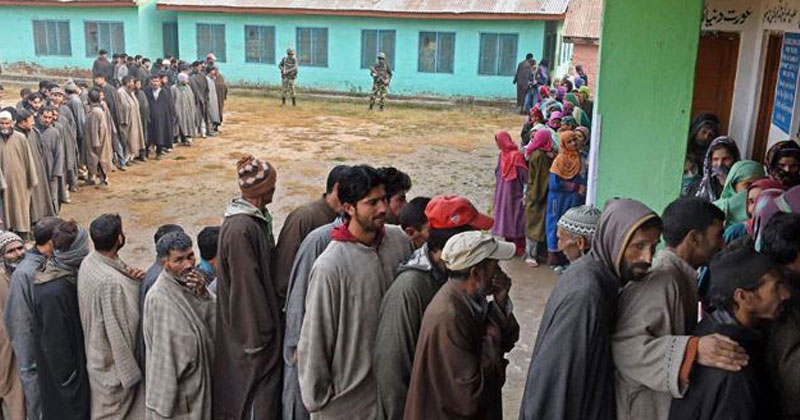 In Jammu and Kashmir, overall 79.9% polling was recorded across the state in the 8th Phase of Panchayat Polls. According to the Chief Electoral Officer, 85.1% polling was registered in Jammu division and 49.6% in Kashmir division.
Peaceful polling was witnessed in poll bound districts and no untoward incident was reported from anywhere.
Reasi district rerecorded all-time high 89.8% polling followed by 84.8% in Jammu district and 84% – 84% each in Kathua and Samba districts in the 8th phase today.
Border district Rajouri recorded 82.4% polling. In Kashmir Valley maximum 56.9% votes were polled in Baramulla district followed by 53.8% in frontier district of Kupwara. The Panchayat Polls in the State are being held on non-party basis in nine phases. Ninth and last phase of Panchayat Polls will be held on December 11.