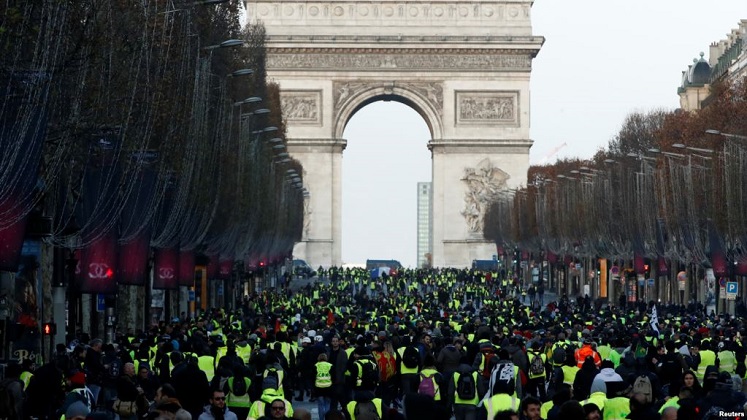 The protest protests against the increase of fuel tax in France turned violent. In Paris Police fire tear gas on protesters. The yellow vest movement opposed fuel tax rises. But French Government says it has been hijacked by ultra-violent protesters.
About 5,000 protesters gathered in the city center and at least 211 people have been arrested. Some 8,000 officers and 12 armored vehicles have been deployed in Paris alone and nearly 90,000 in the country as a whole.
Meanwhile, the French government has said, it is scrapping the unpopular fuel tax increases in its budget and has frozen electricity and gas prices for 2019.