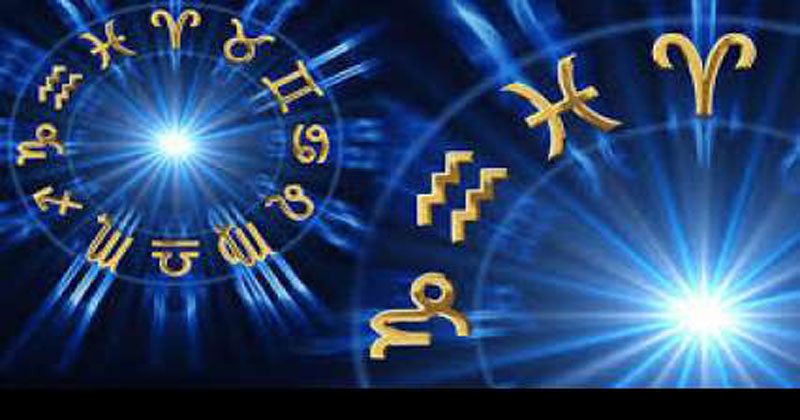 Check out the horoscope predictions on our website!
Aries:
Since you want to examine things and carry out some research, you will get all the required equipment ready today. You will also be very irritable, and anyone posing a hurdle will face your wrath. Ganesha advises you to be more caring and considerate about the needs of your near and dear ones.
Taurus:
You will be particularly warm and intimate to your friends and family members. Ganesha says that you will miss no opportunity to show them how much they mean to you. Your superiors and, back at home, your elders are likely to be unusually benign and well disposed towards you. Later, you will settle down with your family members and sort out domestic effectively, to everyone liking and satisfaction.
Gemini:
You will have an emotionally turbulent day. In the afternoon, you will be extra touchy about what others think of you. But by evening, your aesthetic sensibilities will overcome your insecurity and you will be back to your cheerful self after being witness to an exquisite display of performing arts. In fact, you may even want to propose to your sweetheart.
Cancer:
Today you will be forced to make quick decisions, foretells Ganesha. At workplace, you will probably refuse to yield to any kind of pressure. You will ace every test that your boss will throw at you. Your quest for fame will restart in the evening, says Ganesha.
Leo:
Two things define you: your earnestness and authenticity. And today, Ganesha has a feeling that both shall hit their highest point. You may face tiny troubles while at work, which may take mammoth proportions due to your staunch outlook. If you are an entrepreneur, you may end up rotating money gathered from different sources. But all said, Ganesha believes that you shall get your due recognition for your abilities and efforts.
Virgo:
Today, you will be the epitome of sincerity and a model of punctuality. But caution should be the key word, warns Ganesha. Pay attention to the finer details and the finest of prints when it comes to contracts. Prevention is better than cure, says Ganesha.
Libra:
Respect at work is yours to command, as you come across strongly in a manner like never before, predicts Ganesha. You have the tenacity to bring in a new and successful business strategy. But it's not all work and no play for you today. In the evening, you will delight and dazzle your spouse with your fine sense of styling and taste. After all, one must dress to impress!
Scorpio:
A long, drab, dull day awaits you, says Ganesha. Business may not see any major loss today. Later, perhaps, you may feel lost and want to be left alone. The thought of people abandoning you may cross your mind many a times. But don't lose heart — every new day brings with it new tidings, says Ganesha.
Sagittarius:
Activities like aerobics and gymnastics are likely to take your energy level higher. You may experience a transition period during the noon. Ganesha foresees an average day at work for you. Try to balance your family and work, without neglecting any one of it.
Capricorn:
You will carve a niche in the area of your interest and will be recognised for your hard work, says Ganesha. For the enterprising lot, long-standing disputes with rivals will come to an end, and you will not only learn to take criticisms in your stride but will also respect your opponents' opinions. They, on the other hand, will realise that you have an edge over them in terms of strategy and resources.
Aquarius:
Artists, orators, musicians, your talent may finally see recognition. Even criticism won't ruffle you a bit. At work, you will remain your enthusiastic and exuberant self. Ganesha says it's your moment, and you should bask in it.
Pisces:
A productive and fruitful day awaits you, says Ganesha. You are likely to meet up with old friends, or, pretty scandalously, hook up with an ex-lover. Expect to be the Queen Bee at social gatherings. Enjoy the buzz.