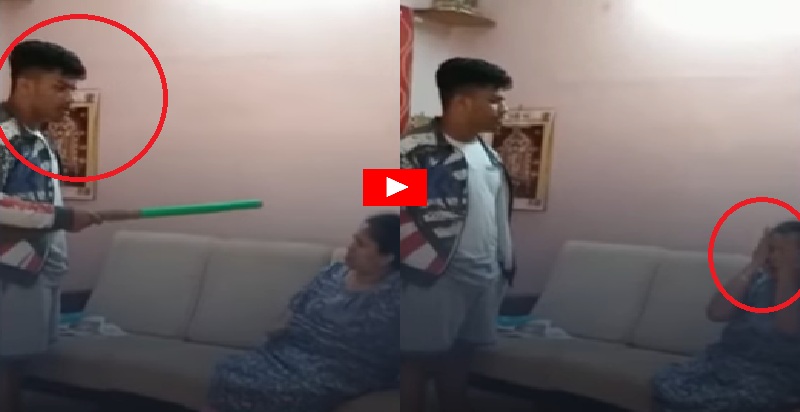 In a shocking incident, a 17-year-old boy in Bengaluru is seen beating his mother with a broom. The video has gone viral on the internet and is receiving strong reactions from people, with some demanding strict action against the boy.
The video was shot by the boy's sister who dared the boy and said that he can do whatever he can, and that he will be taught a lesson by her for it after the boy showed the broom to her once.
The boy was reportedly unhappy with his mother talking critically of him in the neighbourhood. He is seen telling his mother in the video that if she doesn't stop talking ill about him, he will keep beating her just like this. A Suo Motu case was registered against the minor boy by the police and he was let off with a warning after he gave it in writing that he will not repeat such an act again.
VIDEO : TOI