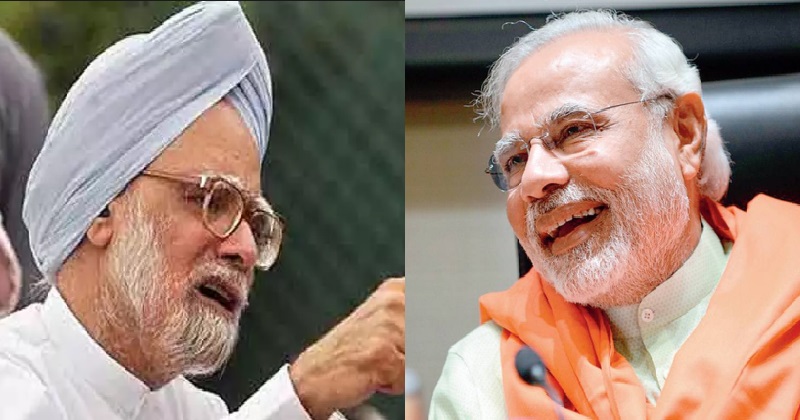 You might have your personal opinion about who is the better Prime Minister between Narendra Modi and Man Mohan Singh, but if you ask about who was the P.M who interacted more with the public, Modi might just be the name that most people would say. But Manmohan Singh himself doesn't think that way and he feels P.M Modi is scared to talk to media.
Speaking at the launch of his book "Changing India", the former Prime Minister also asserted that India was destined to become a major economic global power.
"I was not the Prime Minister who was afraid of talking to the press. I met the press regularly, and on every foreign trip that I undertook, I had a press conference on return. There is a large number of those press conferences which have been described in the book," he said in an apparent dig at Prime Minister Narendra Modi.

People say I was a silent Prime Minister, but these volumes will speak for themselves. I don't want to boast about my achievements as a Prime Minister, but the events that took place are well described in these volumes," he said.

The emergence of India as a major global power is one such idea whose time has come and no power on earth can stop such an idea,"

We need a strong, independent RBI which has to work in close cooperation with the central government. I hope the RBI and the government would find ways to work in harmony," Singh said.