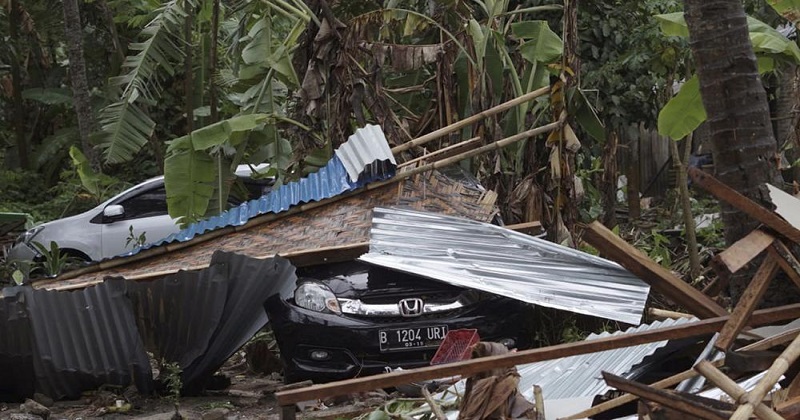 In a tsunami in Indonesia that may have been caused by a volcano known as the "child" of the legendary Krakatoa, at least 43 people have been killed and almost 600 were injured.
The worst affected area was the Pandeglang region of Banten province in Java, which encompasses the Ujung Kulon National Park and popular beaches, the disaster agency said. Of the deaths, 33 were in Pandeglang.
Gegar Prasetya, co-founder of the Tsunami Research Center Indonesia says the waves were most likely caused by a collapse of part of the slope of Mount Anak Krakatoa during an eruption. He says it's possible for an eruption to trigger a landslide above ground or beneath the ocean, both capable of producing a tsunami, noting that the wave itself was not that high – only around 1m, but many houses were built close to the shore.
The Anak Krakatau volcano erupted about 24 minutes before the tsunami, the geophysics agency said. The 1,000-foot-high volcano, about 124 miles southwest of capital Jakarta, has been erupting since June.