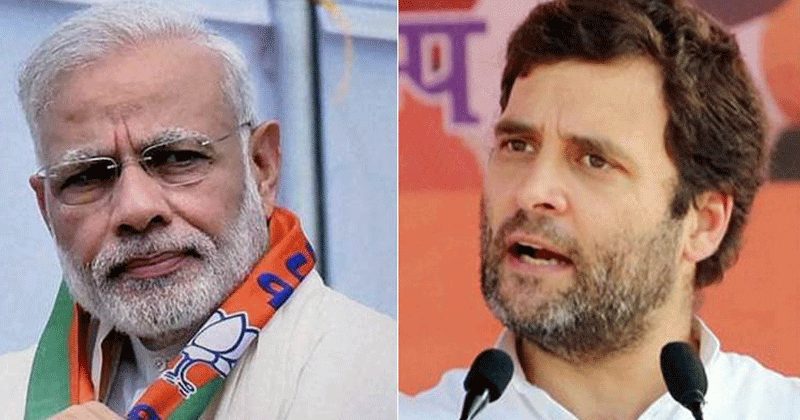 "The prime minister has stolen from the people from Andhra Pradesh and he has given that money to Anil Ambani. That is the fact of the matter," Rahul Gandhi alleged in an apparent reference to the Rafale fighter jet deal with France. He was addressing at the protest venue Andhra Bhavan. He extended his support to Andhra Chief Minister Chandrababu Naidu's fast against union government.
"The Prime Minister became prime minister saying he will fight corruption. Have you read today's Hindu? It is very clear in today's Hindu article that the PM removed the anti-corruption clause. Every defence deal has an anti-corruption clause," said Rahul Gandhi. " Modi, wherever he goes, he lies. He goes to Andhra, he lies, he goes to the Northeast, he lies," the Congress president added.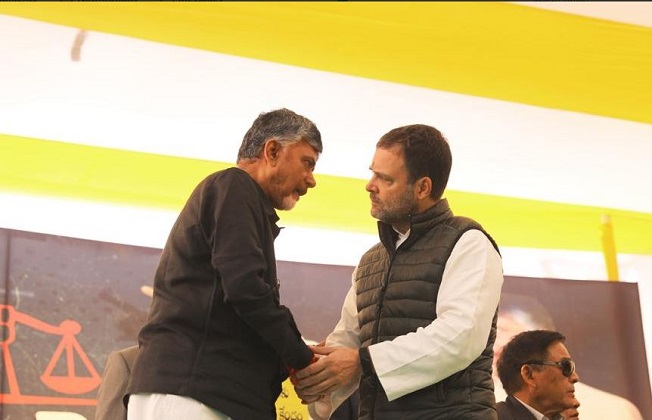 "The PM doesn't fulfil commitments to the people of Andhra Pradesh. Is Andhra Pradesh not a part of the country? I stand with the people of Andhra," he said. Rahul Gandhi was among the opposition leaders who arrived at Andhra Bhawan to express solidarity with the Chief Minister's protest.