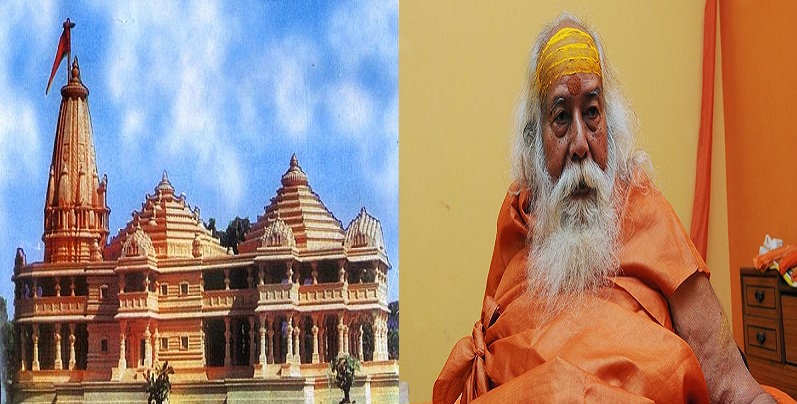 A combative Uttar Pradesh Chief Minister Yogi Adityanath on Monday said that the Ayodhya Ram temple issue should be resolved within 24 hours.
In a fiery speech in the state Assembly, the chief minister said, "Ayodhya is well known in India and across the world due to Lord Ram and not due to a foreign invader like Babur. The beliefs of the people should be respected. I have said several times that the court should respect the sentiments of the people. The Allahabad High Court had specifically said that wherever 'Ram Lalla' is present, the temple will be built there."
"I believe that the dispute should have ended then and there. There is no question regarding division (of land). The dispute exists only whether or not there is 'Ram Janambhoomi'. That dispute has already been decided upon and so now it should not take more than 24 hours to find a solution," he added.
Shankaracharya Swaroopanand Saraswati threatening to head towards Ayodhya from Prayagraj on February 17 to lay the foundation stone and on the other hand Uttar Pradesh CM Yogi Adityanath claiming to end the 25-year-old land dispute within 25 hours.
Reiterating his old statement, Saraswati on Monday said that the conglomerate of saints would march towards Ayodhya on February 17 and lay the foundation stone for the Ram Temple. He also threatened that the Hindu saints are not going to wait longer and would begin the construction by February 21. Saraswati said, "On 17 February, we will head towards Ayodhya from Prayagraj, and on 21 February we will lay the foundation stone of Ram Temple."