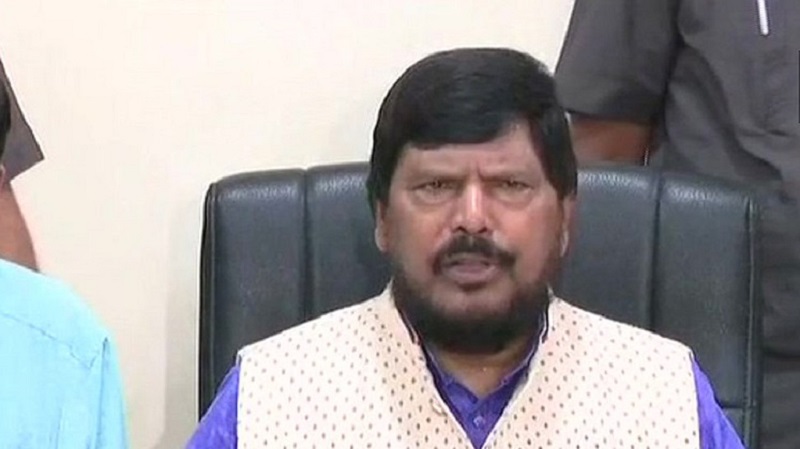 Union Minister Ramdas Athawale claimed that BJP will not win as many seats that the party has won in Uttar Pradesh and Maharashtra 2014 general elections.
He said that BJP could lose 10-15 seats in Uttar Pradesh due to the grand alliance. Athawale also predicted that the BJP is on course to lose 5-6 seats which it had won in 2014 Lok Sabha poll in Maharashtra.
In 2014 general elections, BJP and its allies Apna Dal had won 73 out of 80 seats at stake in Uttar Pradesh. And in Maharashtra, the BJP-Shiv Sena alliance won 42 out of 48 seats.
But the union minister also claimed that the BJP will make up for the losses in these two states by winning a number of seats in West Bengal and Odisha propelling Narendra Modi to the prime minister's post once again. West Bengal and Odisha have 42 and 21 Lok Sabha seats respectively.