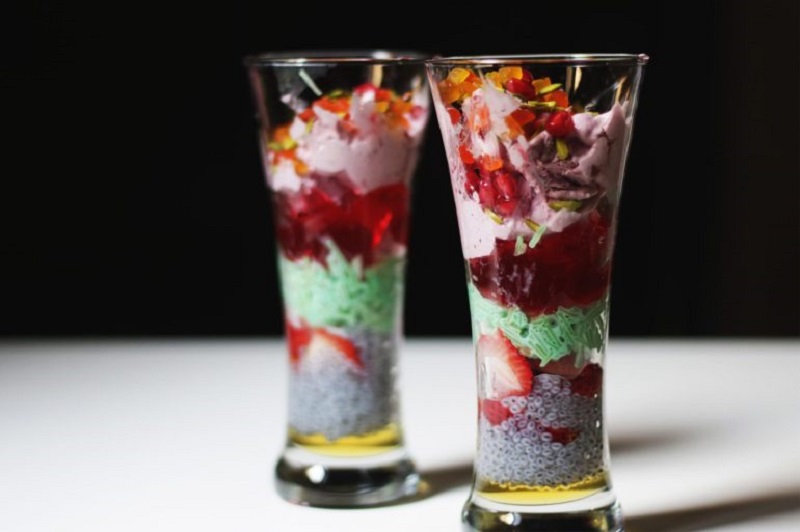 During the month of Ramadan, Muslims are obligated to fast, every day from dawn to sunset. To break the fast they eat light food, dedicating this recipe all my Muslim friends and family.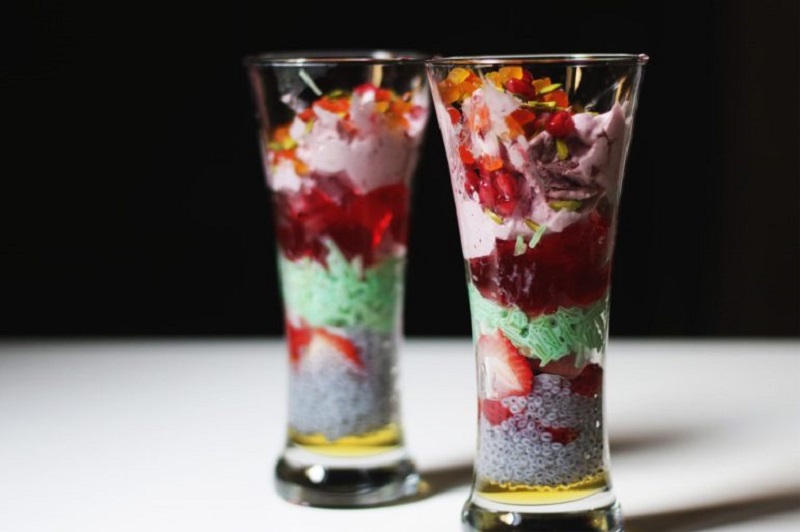 Falooda Recipe
Ingredients: 
Basil seeds or Sabja- 2 TBSP ( soak in water)
Milk- 1 cup
Sev or white noodle- 1 Cup, Cooked
Rose Syrup- 2 TBSP
Cherry jelly- 1 pkt
Ice cream- 2 TBSP (optional)
Pistachios, Cashew and dry grapes- 2 TBSP chopped for garnishing
Mango- Chopped to pieces
Preparation:
Soak basil seeds in the water, drain after 30 minutes. Cook and keep the sav aside. Add the rose syrup to the milk and keep it ready. Keep the ice cream and dry fruits also ready. Make the cherry jelly also be ready and keep in the fridge the previous day to set.
Here I am adding mango as the main garnish so those who prefer can use mango ice crème. Use tall galas add the rose milk, then 1 TBSP sabja , on top add 2 TBSP of jelly and add more rose milk and bring it to top, last add mango slices and scoop in the ice cream. Garnish with dry fruits.
Keep your ingredients' in the fridge and always make the falooda when you are ready to eat only.
Serve immediately.
By 
Sapna George