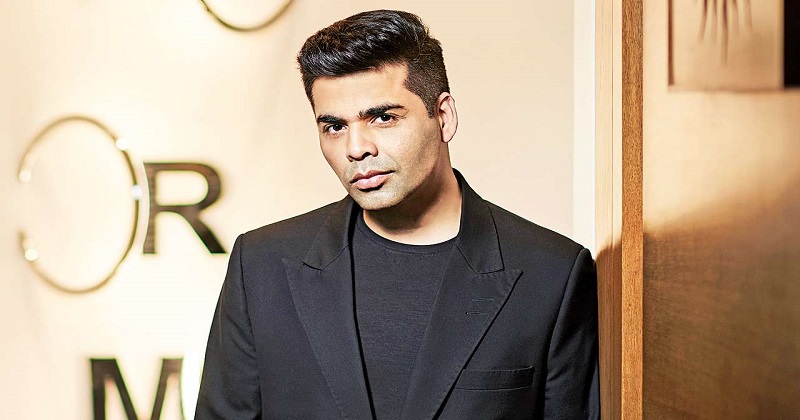 For renowned Bollywood filmmaker, Karan Johar trolls are not new. He has been facing social media troll about his cinema, fashion, and even sexuality. Like every time, a social media user has trolled about his sexuality and Karan has given a witty reply for that.
The tweet which is now deleted was shared on Sunday. It says" Karan Johar ke life pe ek movie banani chahiye. Karan Johar: The gay".
For this Karan Johar gave a reply " You absolutely original genius! Where have you been hiding all this while??? Thank you for existing and emerging as the most prolific voice on Twitter today!!!".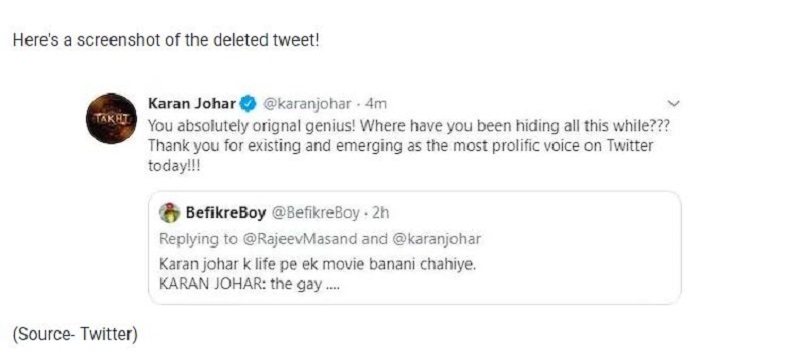 Earlier on Karan's birthday, a Nepalese designer based in New York named Prabul Gurung has shared a photo with a director, in which the latter has his arms wrapped around the designer. The message is captioned as "Pyar kiya to darna Kya. Happy birthday KJo".
You absolutely orignal genius! Where have you been hiding all this while??? Thank you for existing and emerging as the most prolific voice on Twitter today!!! https://t.co/5lxcPMjVif

— Karan Johar (@karanjohar) August 18, 2019