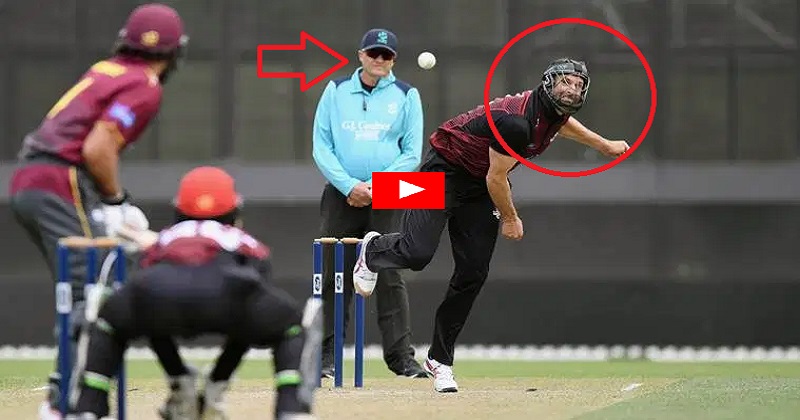 New Zealand cricketer Andrew Ellis, who got hit on the head by a ball last season, has taken no chances this season – he is sporting a customized helmet even when bowling.
Andrew Ellis, the right handed all-rounder, featured for New Zealand in 15 ODIs and 5 T20I, wore a helmet almost identical to that of baseball during the Ford Trophy match on Wednesday.
In 2018, the 37 year old was hit by a shot from Jeet Raval, the impact was so hard that the ball was seen flying over the boundary rope after hitting the bowlers head. Ellis underwent a concussion test later on.
After being struck in the head by a ball last year, Andrew Ellis of @CanterburyCrick just started wearing a mask when bowling. I reckon it's a win-win for him: Being safe and looking mean as :-) pic.twitter.com/38k2Uim2x3

— Kai Schwörer (@KaiSchwoerer) November 27, 2019
WICKET | Andrew Ellis strikes second ball and breaks the partnership. @ndcricket are now 73/2 after 11. #wearecanterbury #cricketnation #fordtrophy pic.twitter.com/rUas1YbkDj

— Canterbury Cricket (@CanterburyCrick) November 27, 2019