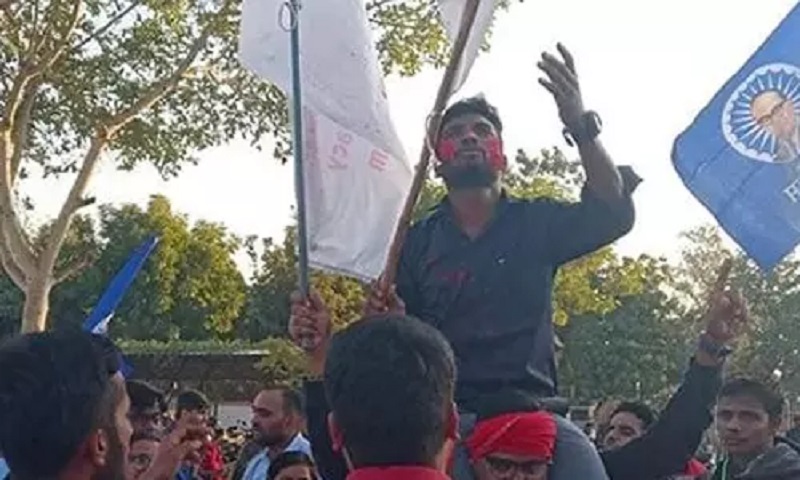 The left leaning students organization, Students Federation of India ( SFI) has won the Gujarat Central University union election. The alliance of SFI- BAPSA( Birsa, Ambedkar, Phule Students Association) has won all the seats. The ruling Akhil Bharatiya Vidyarthi Parishad (ABVP) got not a single seat.
SFI alliance won four seats out five in the students union council.SFI formed a unit in the university this year only.The Gujarat Central university does not have a students union but has a students council. Each school in the university sends one nominated and one elected representative to the council.
JNUSU president Aishe Ghosh has congratulated the SFI workers for their victory.
Inspiring news from Gujarat Central University. SFI-BAPSA-LDSF Alliance sweeps the elections held for the students union council. Red Salutes dear fighters.

Posted by Aishe Ghosh on Friday, January 24, 2020