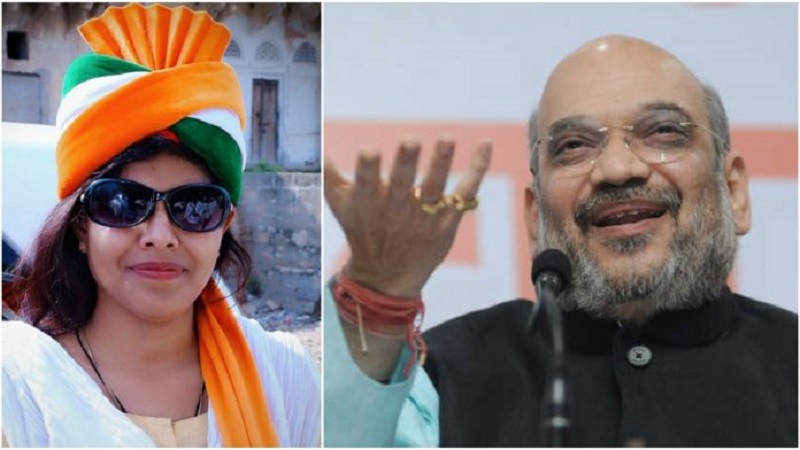 A news was published by some news portals including ours that Rajasthan state Mahila Congress Secretary Reena Mimrot has wished wished the Union Home Minister Amit Shah to get infected with Coronavirus was wrong.
The news was based on a news published by a online portal OPIndia. And they had based the news on a twitter post shared by Reena Mimrot on her Twitter handle.
The original tweet in Hindi is given below. ""Australia's Home Minister has Corona. India is behind in every aspect", it is the meaning of the twitter post shared by the leader.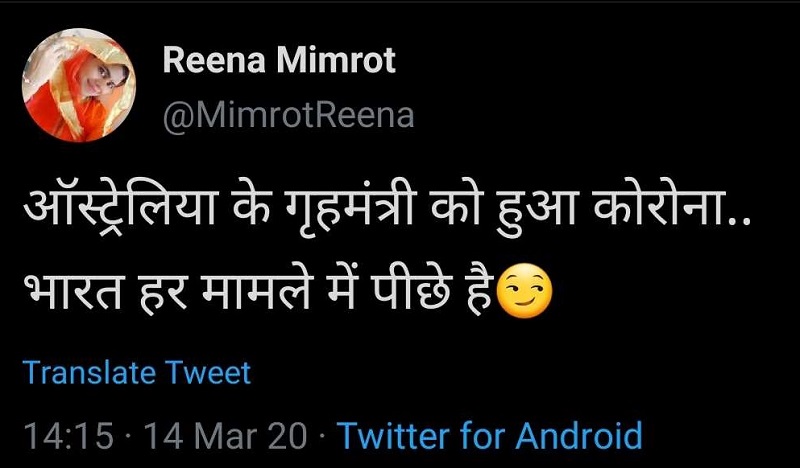 The tweet by Reena Mimrot is real. But she did not mention anyone's name. She has never wished the union home minister to be infected with coronavirus.
??????????? ?? ????????? ?? ??? ??????..
???? ?? ????? ??? ???? ???

— Reena Mimrot (@MimrotReena) March 14, 2020
So the news given by portals including ours  is wrong,  misleading and false.
So we apologize to everyone  for giving such a misleading news. And promises that in future will not make this mistake again and will not publish such kind of misleading news.
.