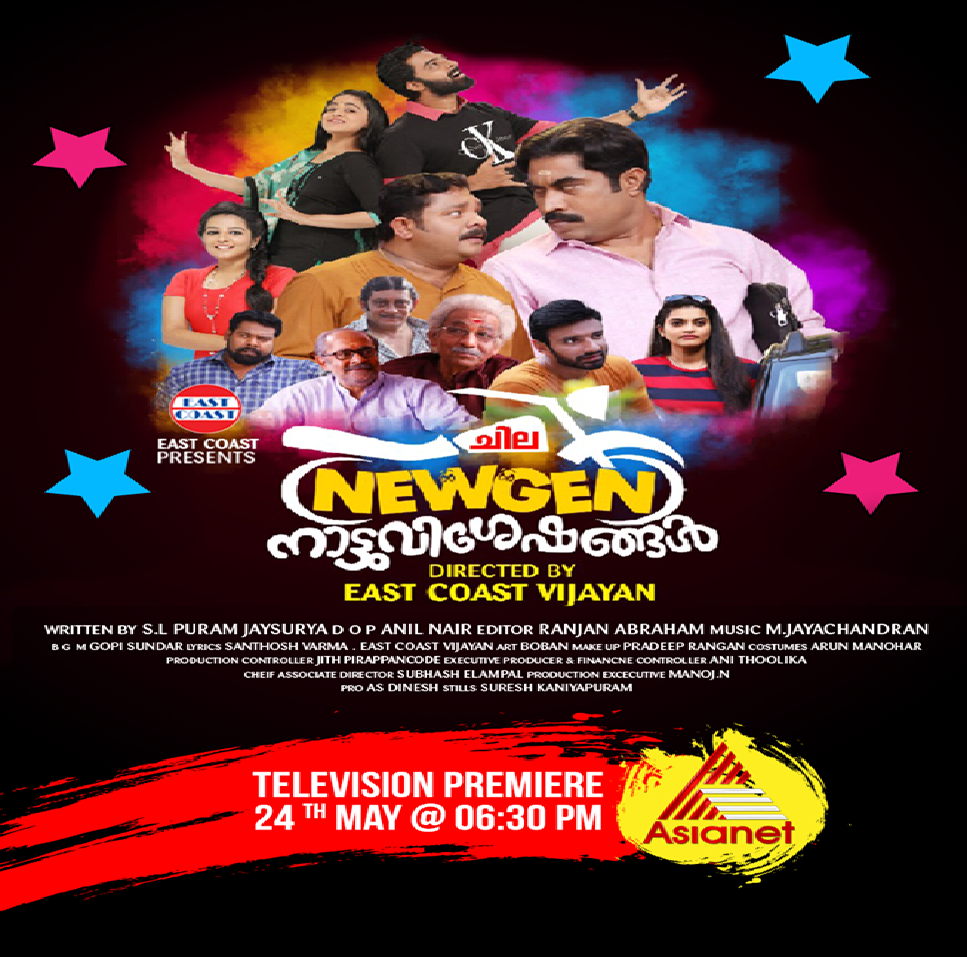 Asianet brings to you a hilarious family entertainer movie 'Chila Newgen nattuvisheshangal' to spice up the special occasion of Eid. The movie will be broadcast on the Eid day by Asianet.
The movie directed by East Coast Vijayan churns a delightful comedy of love and humor to be enjoyed with the entire family. Movies laced with love and humor are widely accepted by family audiences. The movie introduces Akhil Prabhakar as a down to earth hero which many could relate to someone in their own lives. Sonu and Sivakami are the female leads in the movie. Vishnu Priya also plays an important role in 'Chila Newgen Nattuvisheshangal'.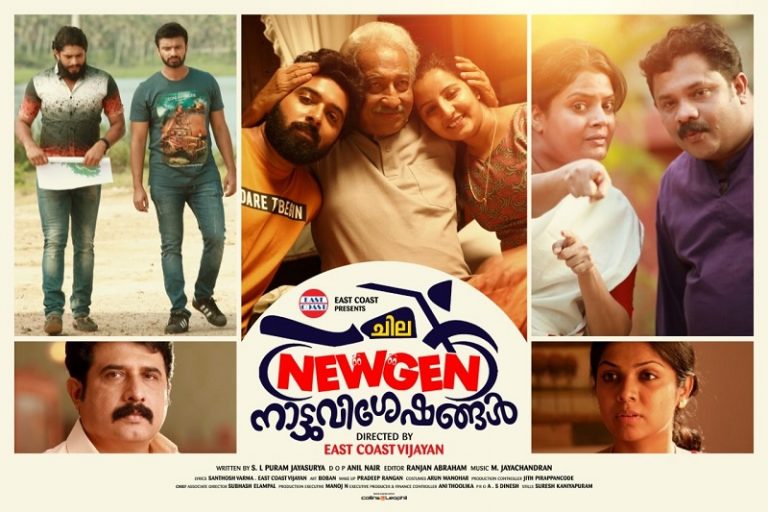 He portrays a hero who pursues his love interest even without a sound job or a fat bank balance.
East Coast Vijayan, a director gifted for his ability to convey the moments of pure love as scores of musical notes in his albums made the movie a beautiful love story with lighter moments filled with rib-cracking humor. Suraj Venjaramoodu, Hareesh Kanaran, Dinesh Panicker, Nedumudi Venu, Biju Kuttan, Saju Kodiyan, Vinay Vijayan are also featured in main roles.
The movie would be telecast on 6:30 Sunday evening at Asianet.