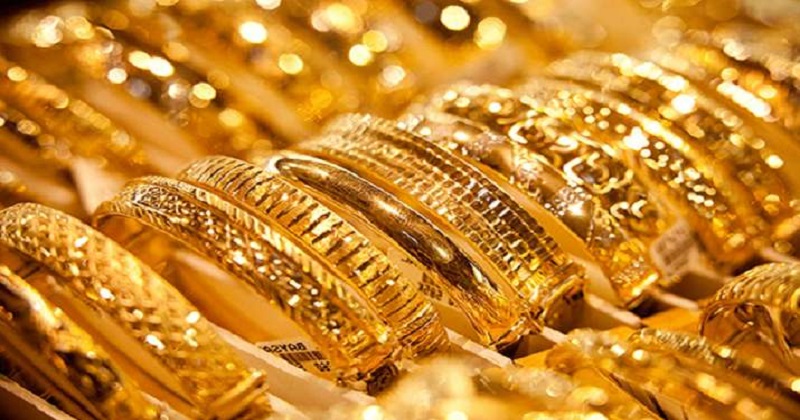 The price of gold has slipped down in the commodity market. On the Multi Commodity Exchange (MCX), the February gold futures were down Rs.31 to Rs.50,008 per 10 gram. The silver futures mounted 1% to Rs. 68,847. In the previous session, gold had ended flat, settling Rs.22 higher per 10 gram while silver had declined Rs. 800 per kg. The Indian spot gold price as of today is Rs. 50230 which grew by 0.02%.
Also Read: Indian rupee opens high against US dollar 
In the international market the price of spot gold rose 0.2% to US dollar 1,881 an ounce.   Among other precious metals, silver prices edged higher today. Silver gained 0.91% to US dollar 26.4 per Troy ounce. he precious metal platinum rose 0.71% to US dollar 1066.0 per Troy ounce.