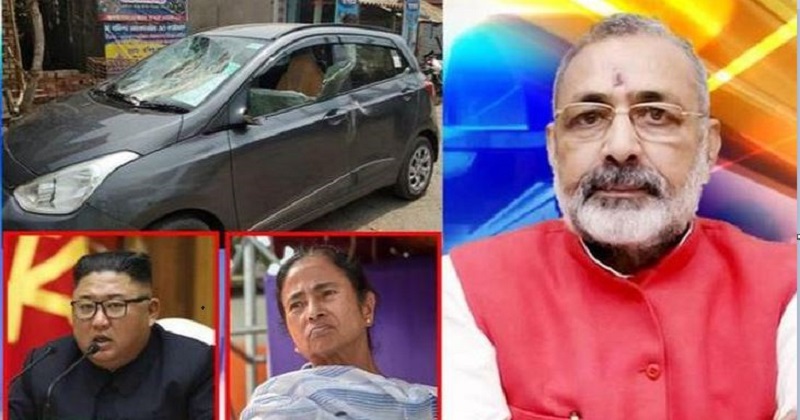 Senior BJP leader and Union Miniter, Giriraj Singh accused that West Bengal Chief Minister Mamata Banerjee is following the footsteps of North Korean dictator Kim Jong-un. He was reacting to the attack on BJP leader Soumendu Adhikari's car.
"Attack on Soumendu Adhikari's car shows Mamata Banerjee's frustration. She is following North Korean leader Kim Jong-Un's style. She can't see her opponents alive and has turned into a face of terror. She will surely leave on May 2", said Giriraj Singh.
Earlier on Saturday, former TMC leader Soumendu Adhikari's convoy was attacked and vandalized in Contai.
Attack (on Soumendu Adhikari's car) shows Mamata Banerjee's frustration. She is following North Korean leader Kim Jong-Un's style. She can't see her opponents alive and has turned into a face of terror. She will surely leave on May 2: Union Minister & BJP leader Giriraj Singh pic.twitter.com/Rt191RWQXl

— ANI (@ANI) March 27, 2021