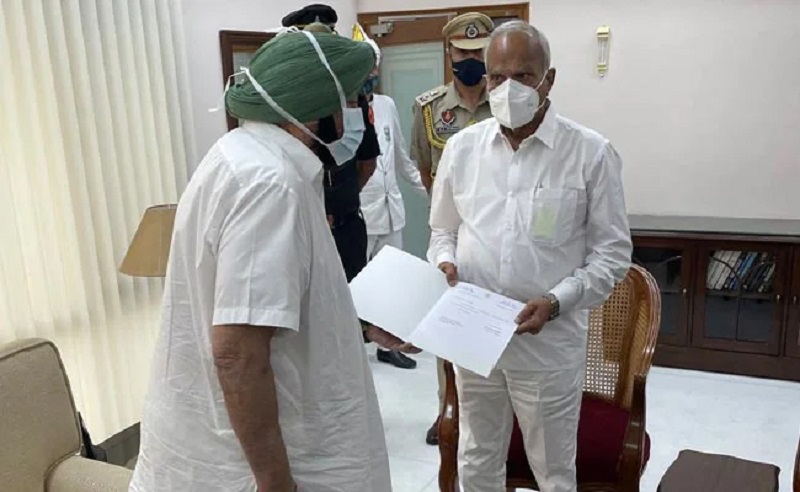 Chandigarh: Captain Amarinder Singh has resigned from the post of Punjab Chief Minister. He met the Punjab Governor and submitted his and his cabinet' resignation. He will addrress media soon at the Raj Bhavan.
'I called up Congress president (Sonia Gandhi) this morning and told her that I am going to resign. The thing is, this is happening for the third time that MLAs are being called for a meeting, my leadership is being questioned', said Singh at Raj Bhavan.
He also said that at present he has no plan to quit Congress and the future course of action will be decided after discussion with his supporters.
Also Read: 'A political party developed fever after India achieved its vaccination record': Prime Minister Narendra Modi 
Punjab Congress is witnessing a tug of war between PCC president Navjot Singh Sidhu and Amaranider Singh. Navjot Singh Sidhu was recently appointed as the chief of the Congress' Punjab unit.
Assembly elections will be held in the state in less than five months.