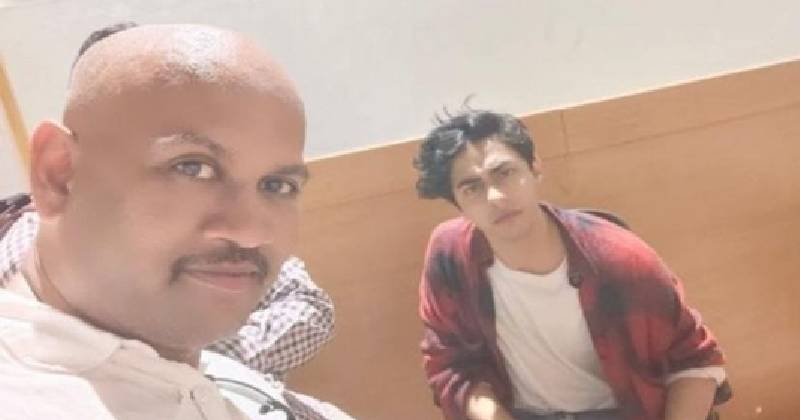 Pune: A lookout circular was issued against 'the mystery man', who was seen with Bollywood actor Shah Rukh Khan's son Aryan Khan, on the night of the raid on the cruise ship off the Mumbai coast. The lookout circular, a notice that prevents a person from leaving the country, has been issued against the accused identified as K P Goswami, in connection with a 2018 cheating case.
'We have issued a lookout circular notice against KP Gosavi, who has been absconding since the  2018 cheating case registered against him with the Faraskhana police station', Pune Police commissioner Amitabh Gupta said. Police have said Gosavi was booked for allegedly duping a Pune-based man on the pretext of offering a job in Malaysia, on May 19, 2018. A complaint was registered against him by Chinmay Deshmukh, who was allegedly cheated by Gosavi of Rs 3.09 lakh. Deshmukh said in his complaint that he contacted Gosavi, who had put up an advertisement on social media regarding some vacancy in the hotel industry in Malaysia.
Read also:   Kerala Assembly Ruckus Case: Govt faces setback; Court dismisses discharge plea by accused
The NCB has said that Gosavi is one of the nine independent witnesses in the Cordelia cruise ship drugs case involving Aryan Khan and seven others. The agency has also said that Gosavi was not an officer or employee of the agency. Maharashtra Minister and Nationalist Congress Party leader Nawab Malik raised objections to Gosavi's presence at the NCB office after the arrest of Aryan Khan in the drugs case.
Earlier, actress Pooja Bhatt had set fire to controversy by going after the name of the man behind 'the mystery selfie'. She got accused of putting the life of the Narcotics Control Bureau's informer in this drug bust at risk. While reacting to such allegations made by a journalist, Pooja has said that she did not name anyone and also warned the informer to refrain from taking selfies and sharing them on social media.