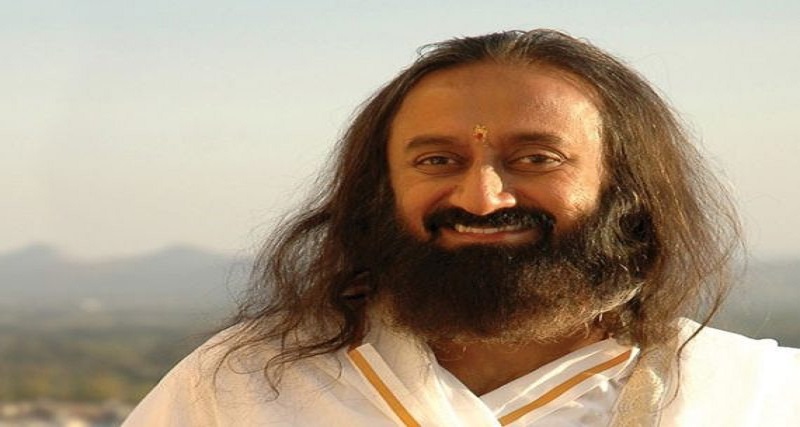 The name Sri Sri Ravi Shankar in itself requires no introduction. The world has been taught the way to peace by the spiritual leader and yoga master. Many people have been affected by his suggestions to overcome conflict via meditation. Every year, Sri Sri Ravi Shankar travels to over 40 countries to promote the message of peace to his devotees. Several celebrities are fans of his and frequently visit his Ashram.
Bhumi Pednekar teamed up with Sri Lanka's The Art of Living organization last year to support individuals affected by the COVID-19 outbreak. Today, as Sri Sri celebrates his 66th birthday, let us look at some of the fascinating facts about him that will compel you to follow the leader.
Recited Bhagavad Gita at the age of 4!
Sri Sri Ravi Shankar was born in Tamil Nadu in 1956. He was able to recite the Sanskrit classic, Bhagavad Gita, at the age of four, when most youngsters cannot even talk correctly.
The Art of Living was founded in 1981.
Sri Sri established his first worldwide, non-profit, and humanitarian organisation, The Art of Living, in 1981, after studying the path of meditation from a young age. The organisation provides a variety of courses to help people relieve stress and cultivate a feeling of well-being.
President's Honor
Sri Sri was awarded the 'Title of Yoga Shiromani (Supreme Jewel of Yoga)' by the President of India in 1986 for affecting countless lives and introducing yoga and meditation into the lives of many people.
Meditation session in Peru
Sri Sri visited Peru's world heritage site of Machu Picchu in 2012 to create a meditation revolution. He led a meditation session for global peace with 1,000 individuals at the historic site.
A mediator to resolve the temple dispute.
Sri Sri was troubled by the long-running Ayodhya controversy and was actively involved in finding a settlement in 2001-02 and again in 2017. After considering the leader's efforts, the Supreme Court of India designated him as one of three mediators to mediate the issue.
Education for all
To give free education to the needy, the Sri Sri Ravi Shankar Foundation runs a total of 702 schools, which educate over 70,000 pupils.
Environmental contribution
Sri Lanka is actively involved in bringing about environmental improvements and revitalising 49 rivers and thousands of bodies of water in India.
Padma Vibhushan winner
Sri Sri has received several honours, including the Padma Vibhushan, the second-highest civilian award. He has also received the highest civilian honour in Colombia, Mongolia, and Paraguay, as well as 23 Honorary Doctorates across the world.