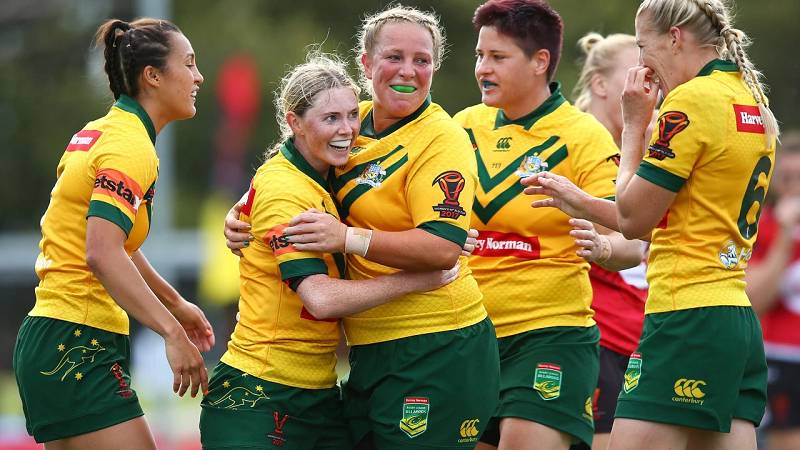 Transgender athletes have been barred from participating in women's internationals while the sport's governing body does additional research into its inclusiveness policy.
'We aim to balance the individual's freedom to engage… against perceived risk to other players,' the International Rugby League (IRL) said. The decision comes as a number of sports debate allowing transgender athletes to compete.If a transgender swimmer has gone through male puberty, they are no longer allowed to compete in women's top races.
Lord Coe, the head of the World Athletics Federation, told the BBC that the sport is poised to explore adopting a new eligibility guideline, adding that 'fairness is non-negotiable.' The suspension will apply to teams from Australia, Brazil, Canada, Cook Islands, England, France, New Zealand, and Papua New Guinea competing in the World Cup in England in October.
'It is the IRL's responsibility to balance the individual's right to participate – a long-standing principle of rugby league and one that has been at its heart since its inception – against perceived risk to other participants, and to ensure that all are given a fair hearing,' the organisation stated.
'The IRL will continue to work toward adopting a set of criteria, based on the greatest available information,' the statement continued, 'that fairly balances the individual's entitlement to play with the safety of all participants.'
Advocates for transgender rights, on the other hand, have slammed the decision.'Blanket restrictions on trans women playing against other trans women risk breaking international human rights standards of non-discrimination, which demand that such regulations begin with inclusion,' said Anna Brown, CEO of Equality Australia.
'Despite its temporary nature, Fina (swimming's world governing organisation) failed to achieve that criteria, and the rugby league's suspension does as well.'
In recent months, a number of sports have reconsidered their inclusion policy, especially after the International Olympic Committee ruled earlier this year that transgender athlete participation standards should be determined by each sport, based on its unique qualities.
The IRL stated it would collaborate with the women's World Cup teams to collect data in order to establish a transgender policy in 2023.
Critics of transgender athletes participating in several women's sports believe that their birth biology gives them an unfair advantage over their counterparts. Many transgender athletes and their supporters, however, vehemently disagree with this assertion.
Swimming's recent action has reignited the debate. Transgender rights organisations slammed the move, while US women's footballer Megan Rapinoe, one of the sport's most powerful speakers, called it 'disgusting.'
'Show me proof that trans women are stealing all of the scholarships, dominating every sport, and winning all of the championships. I'm sorry, but it's not going to work out ' Rapinoe said in an interview with Time magazine.
'I have confidence that we can figure it out. But we can't start at the opposite. That is cruel. And frankly, it's just disgusting. We're putting everything through 'God forbid a trans person be successful in sports.' Get a grip on reality and take a step back.'
The IRL is the sport's global governing body, and its mission is to develop, promote, and administrate rugby league around the world. There are 19 full members, 16 associate members, and 19 observer members on the board.