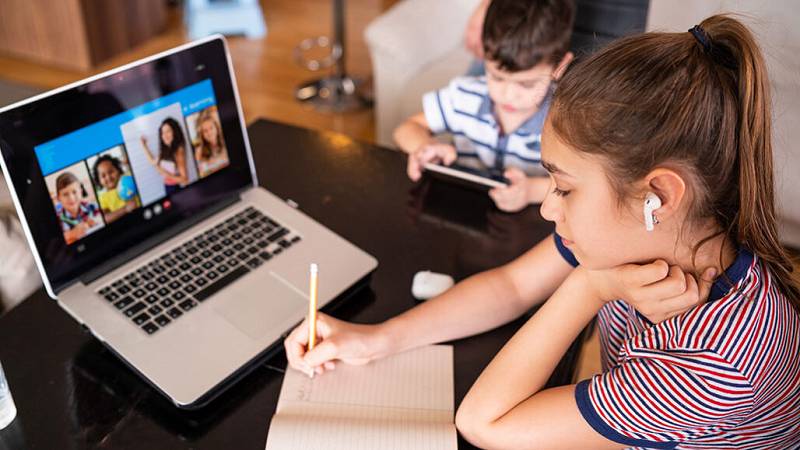 Life as we knew it came to an end two years ago due to the epidemic, leaving millions of people worldwide confined to their homes with little to do. Most of us sought refuge in social media, movies, and television during times like that. But how long were we actually glued to our screens?
According to a Guardian study, an assessment of all available studies suggests that during the COVID-19 pandemic, children's screen time climbed by an average of more than 80 minutes per day. The age group between six and ten saw the largest daily growth. All age groups, including adults, had a "substantial" increase, nevertheless.
Students in elementary schools saw the highest gains, adding 83 minutes daily. Following adults, who took 58 minutes, were minors (aged 11 to 17), who took 55 minutes. Children under five saw an increase in the smallest amount of screen time—35 minutes—but even this slight increase is significant.
Researchers looked at 89 studies from countries like the UK, US, Australia, France, Chile, and Israel. The investigation primarily looked at increases in screen usage before and during the epidemic, with a total sample size of more than 200,000 people.
This review discovered that all age groups increased their overall screen time, according to the researchers, who published their findings in the Lancet Discovery Science journal publication eClinicalMedicine.
All age groups saw an increase in leisure screen usage, with elementary school-aged children reporting the biggest increases, followed by adults, young children, and adolescents.
Children's bad diets, poor eye health, worsening mental health, including anxiety, and behavioural problems including aggression, irritability, and an increase in temper tantrum frequency have all been linked to children's screen usage, according to research. This included time spent using a computer or watching television.
Additionally, the study discovered links between increasing screen time and unfavourable adult outcomes. These included detrimental consequences on gaining weight, feeling tired, and not moving around as well as detrimental effects on diet, weight, eye health, and mental health, including loneliness, despair, and anxiety.