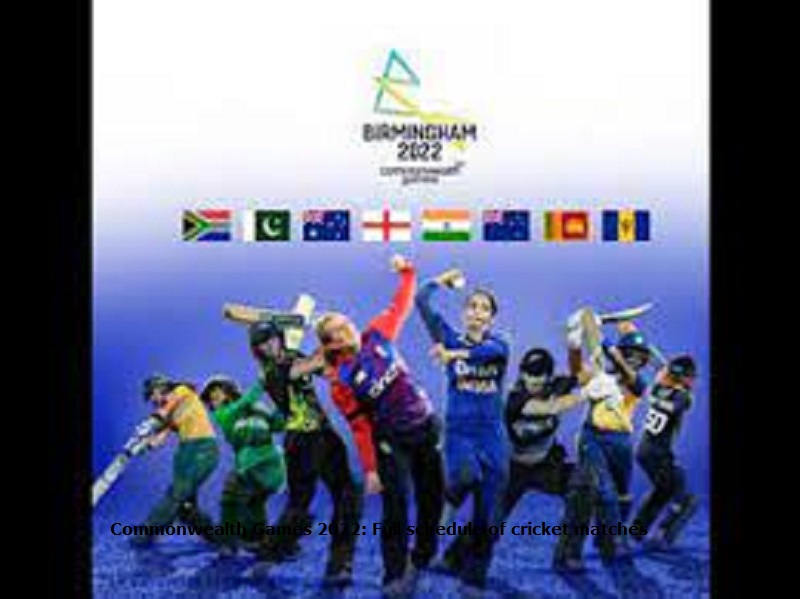 London: The Commonwealth Games 2022 will begin today in Birmingham.  Cricket is included in the mega sports event. The T20 format of cricket is included in the Commonwealth Games.
This is for the second time in the history of the Commonwealth Games that cricket is  included. In 1998, men's List-A cricket was included in the event. South Africa won the gold medal in 1998. But, this time  Women's T20 format is included.
Also Read: Commonwealth Games 2022: Full schedule of Indian team 
A total of 8 teams are participating in the event. They are divided into two groups – Group A and Group B. Group A includes India, Pakistan, Australia, and Barbados. Group B includes New Zealand, England, South Africa, and Sri Lanka. All the matches will be played at the Edgbaston Cricket Ground.
The schedule of the T20I matches is as follows:
29th July, Friday (Group A) –
Australia vs India
Pakistan vs Barbados
30th July, Saturday (Group B) –
New Zealand vs South Africa
England vs Sri Lanka
31st July, Sunday (Group A) –
India vs Pakistan
Barbados vs Australia
2nd August, Tuesday (Group B) –
England vs South Africa
Sri Lanka vs New Zealand
3rd August, Wednesday (Group A) –
Australia vs Pakistan
India vs Barbados
4th August, Thursday (Group B) –
South Africa vs Sri Lanka
England vs New Zealand
Semifinal 1 and Semifinal 2 both will be played on the 6th of August, Saturday. The final match for the gold medal will be played on 7th August, Sunday. The bronze medal match between the runner-ups of semifinal 1 and semifinal 2 will also be played on the 7th of August.