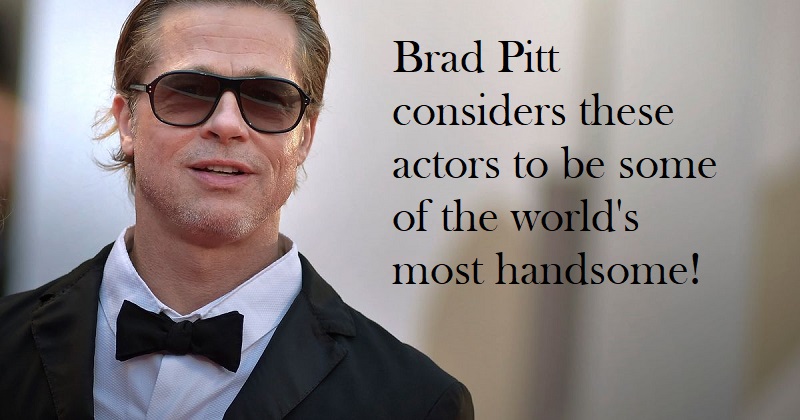 Without a doubt, Brad Pitt has one of the most endearing and attractive personalities in Hollywood and the rest of the globe. But did you know who, according to Pitt, is the world's most attractive man? Paul Neumann and George Clooney are involved. The actor was recently asked to list the past and present 'most beautiful men in the world' in an interview with Vogue.
Peter Pitt quoted the past when he remarked, 'You know in the acting business since it's my day job… the automatic go-to is Paul Newman.  Because he matured so elegantly,  And from all I've heard, [he was] a genuinely unique, generous, friendly, and honest person',the Once Upon a Time in Hollywood star explained.
The actor chose George Clooney as the person from the present to be named, saying, 'If I was going to name someone present, well I must name that George Clooney f-ker because why not?'  Pitt, 58, laughed. ' Because we frequently trade off taking one other out, I always take him out. And just for this one moment, I'm going the opposite way'.  Clooney has not yet responded to Pitt's significant disclosure. Gwyneth Paltrow, Pitt's ex-girlfriend, served as the inspiration for his skincare line, Le Domaine, which he recently debuted.
In launching his celebrity-fronted company, he told the magazine, 'I appreciate what Gwyneth [Paltrowdone ]'s [with Goop]. She still remains a very close friend, and she has created this empire. She has always been a natural curator, and it has been a beautiful outlet for her creativity. Actually, now that I think about it, she was probably the first person to convince me to wash my face twice a day ',according to People. In a Finnish museum by a lake, the 58-year-old actor recently presented his sculptures.