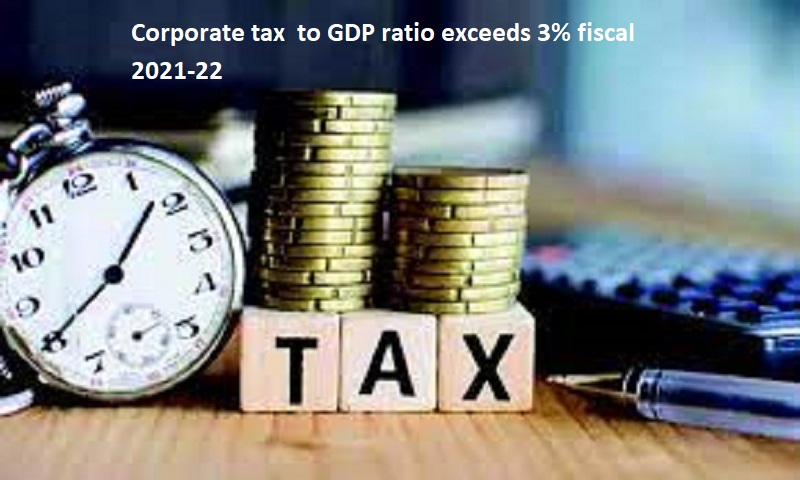 New Delhi: The corporate tax collection exceeded 3% of the gross domestic product (GDP) in fiscal 2021-22.  This is happening after a gap of two years.  The increase in demand of goods and services is the main reason for this.
As per government data, the net corporate tax collection was Rs 7.12 lakh crore in 2021-22. The  GDP was at Rs  236.64 lakh crore at the current market price. The percentage of net corporate tax to GDP is 3.01%. This ratio was the highest in 2018-19. The corporate tax collection of 2018-19 stood at Rs 6.63 lakh crore or 3.51% of GDP.
Also Read: Unemployment rate in India rises to 16-month high in December 
The ratio of corporate tax to GDP during 2020-21 dropped to 2.31% due to impact of Covid-19, coupled with tax rate cuts of the previous year. The net corporate tax collection during this year was Rs 4.57 lakh crore.