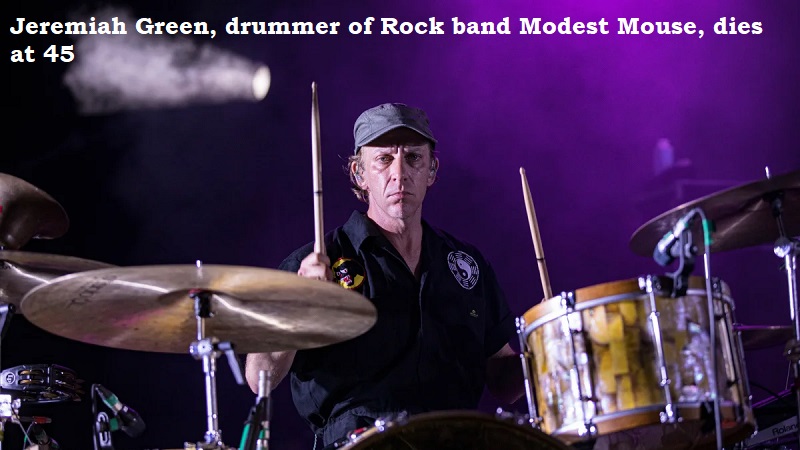 The drummer for the band Modest Mouse, Jeremiah Green, has passed away at the age of 45. He was the co-founder of the band.
Green has been battling with stage four cancer. The sad news was shared on the band's Facebook page on New Year's Eve. 'I don't know a way to ease into this: Today we lost our dear friend Jeremiah. He laid down to rest and simply faded out. I'd like to say a bunch of pretty words right now, but it just isn't the time.'
Further, the statement reads: 'These will come later and from many people. Please appreciate all the love you give, get, have given, and will get. Above all, Jeremiah was about love. We love you.'
Less than a week after the band disclosed that Green had been diagnosed with cancer, Green passed away suddenly.
'Please send healing vibes for my son, Jeremiah Green. He is so strong and so brave and hanging in there!' his mother Carol Namatame had said in a previous Facebook post.
Together with Isaac Brock, a guitarist and singer, and Eric Judy, a bassist, Green established indie rock in 1992. In 2012, both left the organisation. His primary musical talent was the drums.
Green is survived by his wife, Lauren, and their son, Wilder.